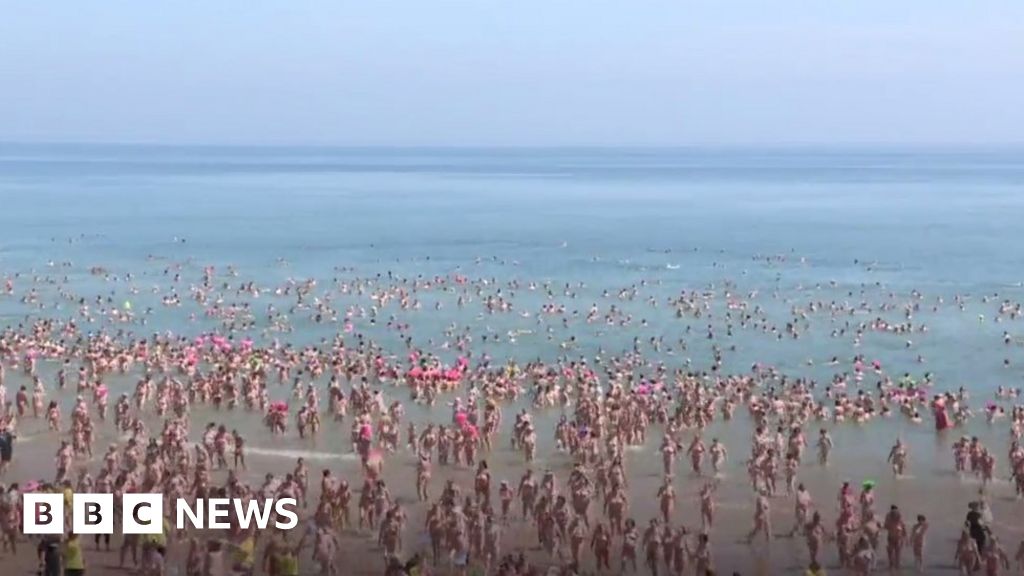 More than 2,500 women have stripped naked on a beach in the Republic of Ireland to break the world record for the largest skinny dip.
Magheramore Beach, just south of Wicklow Town, was the venue for the women-only event on Saturday morning.
The combined efforts of the 2,505 women broke the existing Guinness World Record, which had been set in 2015 when 786 people bared all on South Beach in Perth, Australia.
The event marked the sixth year of the annual Strip and Dip charity swim, which was founded by Deirdre Featherstone when she was undergoing treatment for breast cancer.
More than €150,000 has been raised to date for children suffering for cancer, with participants in Saturday's event raising funds for Aoibheann's Pink Tie, a children's cancer charity.