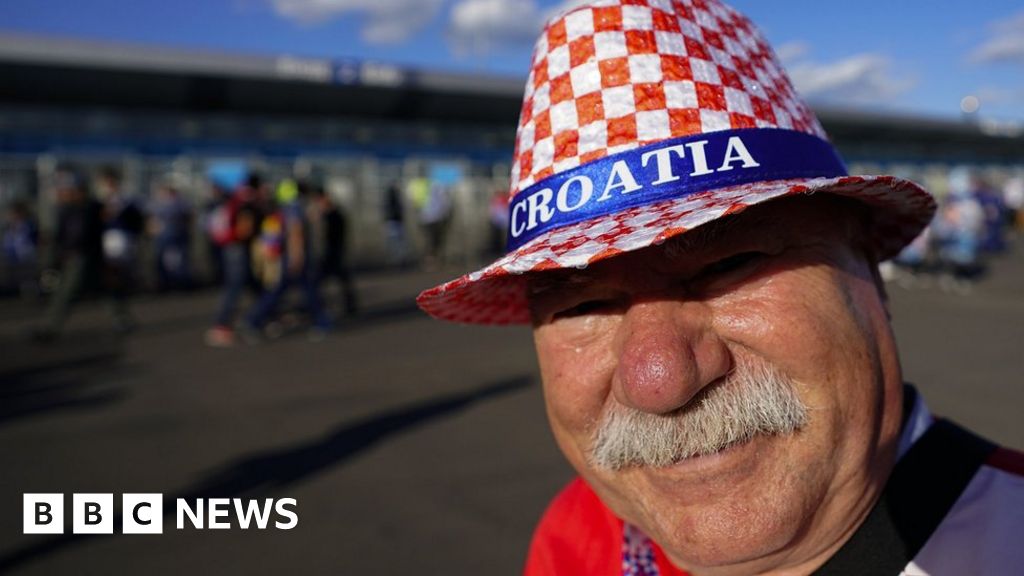 Argentina slumped to a 3-0 defeat against Croatia and moved a step nearer to a group-stage early exit from the World Cup.
The game in the Russian city of Nizhny Novgorod started with fans from both countries in fine voice and enjoying the atmosphere.
Argentina supporters came to the tournament hoping to see their team repeat the World Cup glory of 1978 and 1986. Star player Lionel Messi has become the team's talisman.
But it was Croatia who took the lead in the 53rd minute.
A botched clearance by Argentina's goalkeeper Willy Caballero fell to the feet of Ante Rebic who hooked it skilfully into the back of the net
Ten minutes from the end, Croatia's captain Luka Modric made it 2-0 with a thunderous shot from outside the area. Argentine supporters and players were looking crestfallen.
With the game in stoppage time, Argentina scrambled to get back into the match until Ivan Rakitic picked up a pass from substitute Mateo Kovacic to make it 3-0.
Lionel Messi could only look on, no doubt wondering where it had all gone wrong.
Argentina fans watching in the stadium and around the world were left stunned.
Former Argentina star Diego Maradona was also in the stadium in Nizhny Novgorod to witness the defeat.
But the night belonged to Croatia, who are now assured a place in the final stages of the competition.