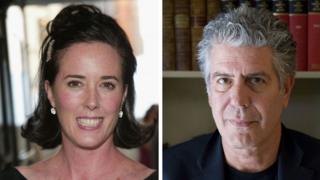 A new government study released reveals that suicide has been on the rise nationwide since 1999. The figures were released in the week when the deaths of designer Kate Spade and celebrity chef Anthony Bourdain brought the issue to the fore.
But what has spurred this steady increase in American suicides?
In 17 years, 30%
That's how much the overall suicide rate has increased in more than half of US states in that time, according to the US Centers for Disease Control and Prevention (CDC). The overall rise nationwide is about 25%.
It means that around 16 out of every 100,000 Americans will take their own life.
Nearly 45,000 Americans took their own life in 2016 alone.
According to CDC data, suicide increased among all sexes, ages, races and ethnic groups.
Lead researcher Dr Deborah Stone told the BBC that the agency had been tracking the rise for some time.
"Knowing the rates were increasing, we [wanted to] look at state level increases and contributing factors," Dr Stone says.
"There were 25 states that had increases of more than 30% – that was a new finding for us."
Nearly all of those states are in the western and Midwestern regions of the US.
Why are suicide rates increasing?
While there is no single factor that leads to suicide, Dr Stone says relationship issues and financial troubles tend to be top factors contributing to suicide across the country.
She also notes that some western states have some of the highest rates of suicide historically, which could be related to the fact that they tend to be more rural.
Rural states, she explained, are still recovering from economic downturns. People also tend to be more isolated, without access to proper care. And, these states have been hit hard by the opioid epidemic.
Prof Julie Cerel, president of the American Association of Suicidology, noted that having better reporting standards could account for some of the increase, but also pointed to a lack of adequate funding for mental health research and preventative care.
"Our mental health systems are just really struggling across the country," Prof Cerel says. "In terms of training mental health professionals, we're not doing a great job."
As of 2018, only 10 states mandate suicide prevention training for health professionals.
And Prof Cerel raised another related, though often sidelined, public health issue – firearms.
"The gun debate in the US has been about the horrific school shootings, and we want to prevent those, but the vast majority of deaths from firearms are suicides," she says.
In fact, two-thirds of gun-related deaths in America are suicides, according to the CDC.
"We just don't talk about that in the US because there are stigmas against mental health. People think suicides are different – why should they want gun control? Nobody in their family is going do that."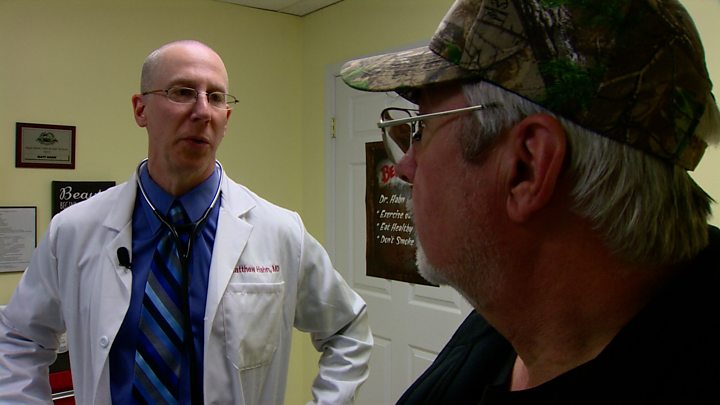 Is there a link between suicide and mental illness?
The CDC study found that 54% of Americans who died by suicide had no known mental health illness.
Dr Jerry Reed of the National Action Alliance for Suicide Prevention told the BBC says that while there is "definitely a relationship between serious mental illness and suicidal behaviour", experts have found it is not just a mental health challenge.
"Economic conditions or livelihood opportunities in decline could lead people to positions where they're at risk. We need to intervene in both mental and public health cases," Dr Reed says.
Prof Cerel also pointed out that many people diagnosed with mental illnesses never take their own life.
"It's not a simplistic 'they have mental issues, they killed themselves.'"
She added, however, that existing data may be under-representing the true extent of mental illness in the US.
"Whether [officials] think it's mental health or not is based on a box on the forms that a medical examiner checks," she says.
"If they have no family members to talk to at the scene, they have no idea if mental health was the case. Some coroners go back and do a thorough investigation, some don't."
Dr Stone says the CDC study showed loss, substance abuse, physical health, job and legal problems were all important factors.
"If we focus just on one thing we're really missing some of the people who are potentially at risk," she says.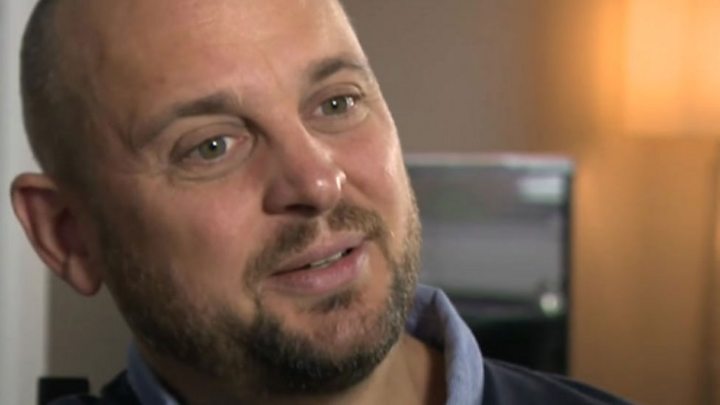 Teaching America to cope
Experts agree that teaching people how to process loss and how to cope with difficult emotions are essential in suicide prevention.
"We can't take for granted that everyone learns this by some magic formula," Dr Reed says.
"We learn how to read, how to write. We also have to help people learn how to cope."
So what exactly is coping from a mental health standpoint?
Prof Cerel described it as having a "safety plan".
"If things go bad in your life, what do you do? Are there things you can do to distract yourself in the moment? Can you look at pictures of your kids or watch funny cat videos?
"Those funny cat videos can't keep someone alive, but they can calm people down to then use other coping strategies," she says.
Prof Cerel also emphasised that encouraging people to go to therapy and using mental health professionals to help "change dysfunctional thinking", is the ultimate goal.
For some people, "feeling connected and feeling like they belong are really important things", says the CDC's Dr Stone.
"We have to get the whole community involved – not just the health care community," Dr Reed says. "We're a nation that needs to recognise that isolation."
Where to get help
From Canada or US: If you're in an emergency, please call 911
You can contact the US National Suicide Prevention Lifeline on 1-800-273-8255 or the Crisis Test Line by texting HOME to 741741
Young people in need of help can call Kids Help Phone on 1-800-668-6868
If you are in the UK, you can call the Samaritans on 116123
For support and more information on emotional distress, click here.