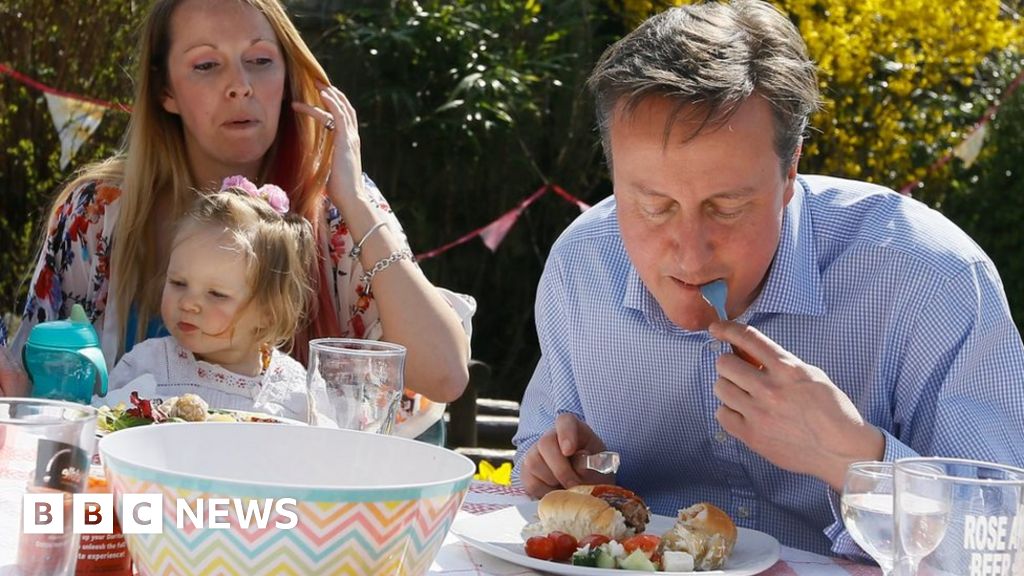 It seems unlikely Malcolm Turnbull had any idea of the storm he was about to wade into when he posted the short clip to Instagram.
After all, he was just eating a pie.
Only, he was eating it with a knife and fork. And this is something Australians have strong opinions on.
'Where's the sauce?'
Scott Gilbert was in no doubt where the politician had gone wrong.
"A pie that small should, and always will be, only eaten by a technique that is learned when you go to school with a tuck shop. Two hands. Gently press down on the far side whilst slightly slurping the near side," he tweeted.
Australian radio host Ben Fordham's suggestion that the use of a knife and fork might not be the worst thing in the world got short shrift from columnist Rita Pahani.
"Unfollowed, blocked & reported for promoting unAustralian activities," she tweeted.
For Martin Sanna, there were wider implications. "That will lose him votes. Plus where's the sauce?! Game over!" he tweeted.
Somewhat worryingly, with just days before thousands of Australians vote in five by-elections, Mr Sanna may not be wrong. Politicians around the world have learned this the hard way.
Indeed, Mr Turnbull need only look as far as his predecessor, Tony Abbott, who was filmed eating a raw onion – with its skin on – in March 2015.
Mr Turnbull then ousted him as leader of the Liberal Party, and prime minister of Australia, just a few months later. Coincidence? Almost definitely. But still, who knows where he would have been had onion-gate not happened.
There are other examples: take the UK's Ed Miliband, the former Labour Party leader who had once hoped to win the keys to 10 Downing Street.
A rather unfortunate picture of him eating a bacon sandwich put paid to that dream. (That and a few other things. But it's the bacon sandwich that everyone remembers…)
You might also enjoy…
And we're not saying these things are related, but the next year then-Prime Minister David Cameron was photographed eating a hot dog with a knife and fork and, well, he isn't leader of the country now either.
There are exceptions to the rule, of course.
US President Donald Trump horrified his fellow New Yorkers back in 2011 when he was filmed eating pizza with a knife and fork.
Apparently this is not done by residents of the Big Apple, and it led the then-Daily Show host Jon Stewart to ask: "Donald Trump, why don't you just take that fork and stick it right in New York's eye?"
The vast majority of New Yorkers, it has to be said, did not vote for Mr Trump come 2016.
But many more millions across the country did – despite a horrific cutlery-related faux pas in the run-up to the presidential election.
Yes, that is Mr Trump eating KFC with a knife and fork – arguably a far worse infraction than eating a pie with the same utensils – and he won the US election all the same.
Already, some are jumping to Mr Turnbull's defence over pie-gate, so all may not be lost quite yet.
"It's about the enjoyment!" tweeted Sue-Belinda Meehan. "If you like to enjoy it without the threat of a lava hot mouthful burning you from the inside out or cascading down the front of your clothes, then the plate, knife and fork is preferable!"
Hear, hear.