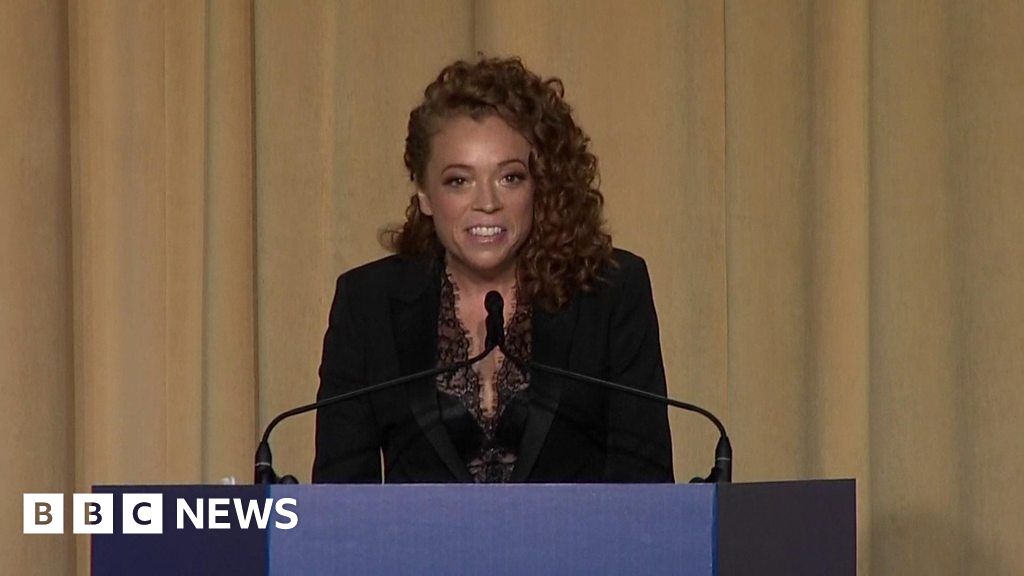 President Trump was again the target of jokes at the annual White House Correspondents' dinner.
Comedian Michelle Wolf, the host for the night, made controversial jokes at the annual dinner, which the president didn't attend.
Mr Trump, whose wealth was mocked by Wolf, chose not to attend for the second year running.