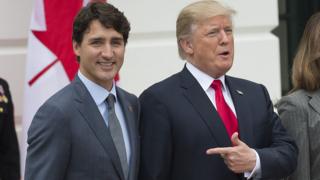 Donald Trump has been keeping Canada on its toes since he became US president at the start of last year.
When it comes to matters of trade, Mr Trump has been resolutely hawkish, vowing repeatedly to put "America first".
As the US is far and away Canada's largest trading partner, this has inevitably caused concern north of the border.
And given that Mr Trump has repeatedly threatened to tear up the 1994 North American Free Trade Agreement (Nafta) between the US, Canada, and Mexico, alarm in Ottawa has been somewhat justified.
Especially as Donald Trump's administration has already hit Canadian softwood lumber with import tariffs of more than 20%.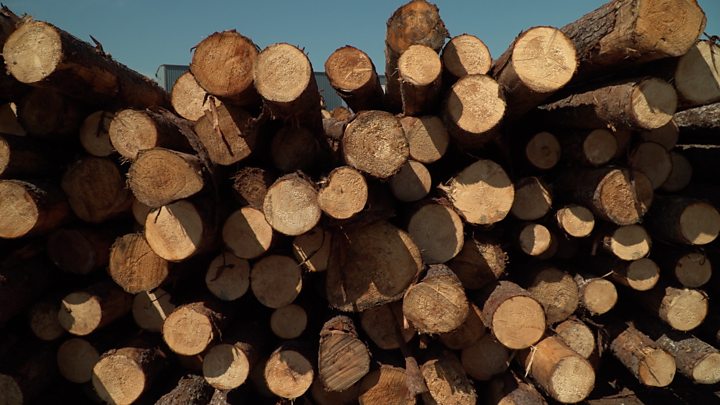 Mr Trump hasn't pulled the US out of Nafta, despite having once called it "the worst trade deal ever made".
Instead talks have taken place since August of last year between US, Canadian and Mexican trade representatives to agree a new deal.
While a deadline of 1 May to sign a new agreement came and went, a new one has been set for 1 June, and face-to-face talks are due to resume on 7 May. In Ottawa there is renewed optimism that a decent deal can be agreed.
"There is positive momentum, but as we all know it won't be done until it's done," Canadian Prime Minister Justin Trudeau said on Monday.
Yet despite key voices south of the border backing Canada's call for a positive new Nafta agreement, such as the US Chamber of Commerce, some Canadian industries remain nervous.
"There's a lot of worry," says Francois Dumontier, spokesman for the Milk Producers of Quebec organisation.
Dairy farms in Quebec and across Canada in general are concerned about the talks because of Mr Trump's strong opposition to Canada's dairy supply management system.
The long-running scheme, which is undeniably protectionist, offers Canadian farmers a guaranteed price for their milk, and puts high tariffs on diary goods from abroad.
Donald Trump has demanded an end to the system, arguing that it is unfair on American farms and shows that Canada has "disregard" for its trade obligations.
Given that it has already been hit by large US tariffs the Canadian lumber industry is another sector concerned about the details of any new Nafta deal.
The US government's complaint is that Canada is improperly subsidising its lumber industry by charging minimal fees to log public lands. This is a longstanding American frustration, and dispute over the issue has flared up repeatedly between the two countries over the past 30 years.
In December, the US International Trade Commission ruled that Canadian lumber was being sold in the US at less than a fair price, which had "materially harmed" the industry in the US. Canada denies this.
Susan Yurkovich, from the British Columbia Lumber Trade Council, says the industry is coping with the tariffs because demand from the US is currently so high.
"[But] if we were in a down market, it would be very different," she says.
Bank of Canada Governor Stephen Poloz has said that uncertainty over the Nafta deal is weighing on the Canadian economy, with investments being postponed or diverted south of the border.
However, the central bank's spring 2018 report showed a mixed picture among Canadian firms.
While some said there were now "challenges moving staff or goods across the border", other companies told the bank they were hopeful their American subsidiaries would benefit from US tax cuts, or were optimistic about reaping benefits from strong economic growth in the US over the coming months.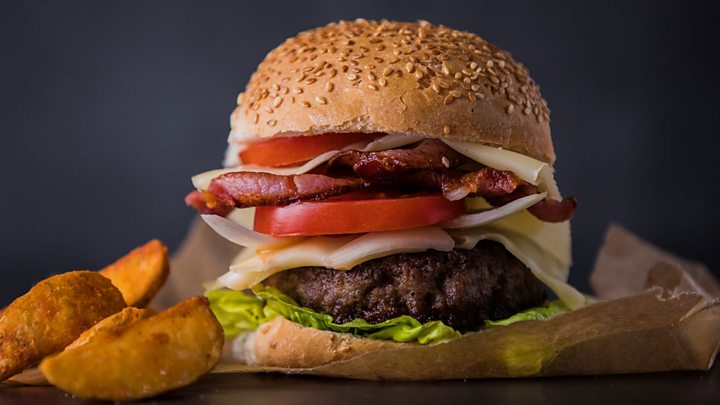 Dan Ciuriak, from the Canadian economic think tank CD Howe Institute, says that trade between the two countries remains strong, but confidence has been "shaken" on the Canadian side.
Last year trade between the US and Canada in both directions totalled $674bn (£494bn), according to the Office of the US Trade Representative.
Exports of US goods to Canada were 5.9% higher in 2017 than a year earlier, while exports of US services were up 8.8%. Going in the other direction, exports of Canadian goods to the US rose by 8%, while services expanded by 9.5%.
To help secure a favourable new Nafta deal, Canada has launched a charm offensive in the US. Mr Trudeau and his cabinet ministers have been beating a path down to Washington and to US states with strong economic ties to Canada.
Marryscott Greenwood, an American who is chief executive of the Canadian American Business Council, a trade body that represents companies on both sides of the border, calls it "almost a whole of Canada approach".
In addition to the prime minister and his colleagues, she says that provincial premiers, big city mayors, and former prime ministers have all also been making the case to American lawmakers to avoid protectionism and embrace Canada-US trade.
They are helped by numerous allies in the US who also want a decent new Nafta agreement, such as the US Chamber of Commerce.
This powerful lobbying group has called some of Mr Trump's Nafta demands "highly dangerous", and have urged the president to protect Nafta's economic benefits.
Pro-trade US Republican governors have called on the president not to withdraw from the deal. Ms Greenwood guesses that Mr Trump does want a new Nafta deal, and that his harsh comments against the existing agreement was a way to "get people's attention" and "forcing people to come to the table".
Until a deal is signed, Canada's steel and aluminium industries are two other sectors of the Canadian economy that remain nervous.
They want a new Nafta agreement to give Canada permanent exemptions to US tariffs on metal imports.
The issue is particularly pressing in Hamilton, Ontario, the largest steel manufacturing city in Canada, where 10,000 direct jobs depend on the product, and supply chains are heavily integrated with the US and Mexico.
Keanin Loomis, president of the Hamilton Chamber of Commerce, was in Washington DC recently, and says he was encouraged at what seemed to be reinvigorated talks.
"We just have no idea how this will end up," he says.