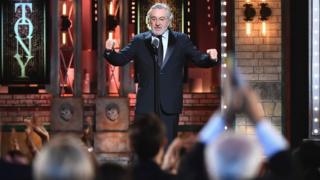 US President Donald Trump has lashed out at Hollywood actor Robert De Niro after the star denounced him with an expletive-laden speech at an awards ceremony.
De Niro, who has previously said he would like to punch the president, received a standing ovation for his two-word attack at the Tony Awards.
But in a tweet, Mr Trump described the actor as "a very Low IQ individual".
"I watched him… and truly believe he may be 'punch-drunk'," he said.
The Oscar-winning actor has starred in a number of boxing films, including Raging Bull, and he pulled no punches during the live television broadcast of Sunday night's Tony Awards.
His expletives were bleeped by the CBS network for millions of television viewers but still garnered a huge amount of reaction on social media.
The actor has long been a vocal critic of the president. He released a video during the 2016 election campaign in which he railed against Mr Trump, calling him "an idiot" and a "national disaster".
He said he would move to Italy if Mr Trump was elected, and the town where his great-grandparents lived offered him "refuge" when this happened.
"I'm going to probably have to move there," De Niro joked on the day of the result.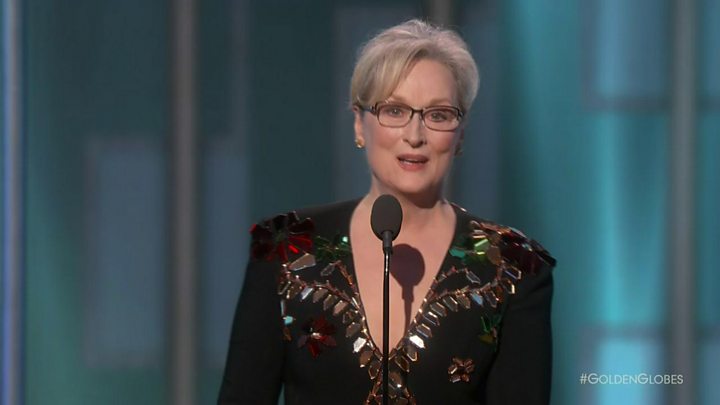 This is not the first time Mr Trump has responded to a Hollywood star attacking him during a speech.
Last year, Meryl Streep strongly criticised him at the Golden Globes and said his actions legitimised bullying.
But Mr Trump hit back by labelling her "one of the most overrated actresses in Hollywood".
"She is a Hillary flunky who lost big," he added of the three-time Oscar-winner.