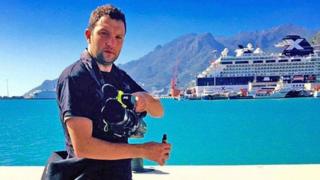 A US man died when a vape pen blew up and launched projectiles into his skull, found a post-mortem examination.
Tallmadge D'Elia also suffered burns over 80% of his body in a fire on 5 May caused by the exploding e-cigarette, according to forensic officials.
The 38-year-old's body was discovered by firefighters in the fiery bedroom of his family home in the beach resort of St Petersburg, Florida.
It is believed to be the first US death from a vape pen explosion.
The television producer's death has been ruled an accident.
The Pinellas-Pasco Medical Examiner said the official cause was "projectile wound of head", reports the Tampa Bay Times.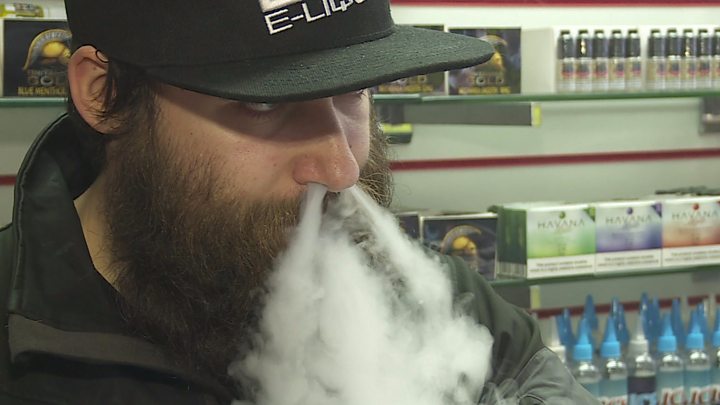 Two pieces of the vape pen were found in his cranium, according to the autopsy.
The report said emergency crews encountered "extensive" fire damage to the bedroom where the body was found, but minimal smoke.
The electronic cigarette was manufactured by Smok-E Mountain, said the medical examiner.
Christopher D'Elia, the dead man's father, told ABC Action News: "This is a terrible shock.
"Anybody who has lost a son doesn't want anybody else to lose a child to something like this."
According to the US Fire Administration, between 2009-16 there were 195 separate incidents of explosions and fires involving an e-cigarette, resulting in 133 acute injuries, 38 of them severe.
In 2015, an e-cigarette exploded in the face of a 29-year-old Colorado man, breaking his neck and shattering his teeth.
A fire in January this year at Denver International Airport was blamed on a vape pen's lithium ion battery.