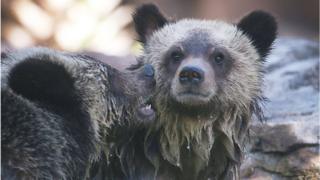 The US has proposed a plan to reverse Obama-era rules barring certain hunting methods in Alaska, including the use of bait to lure and kill bears.
The change would allow hunters to use spotlights to shoot bear cubs inside their dens and hunt black bears with dogs on some Alaskan federal lands.
The agency proposed the changes on Monday, and members of the public have until 23 July to comment on the plan.
Some environmental groups have called the proposal "inhumane".
The plan would allow wildlife managers in Alaska to decide on permitting hunting methods such as baiting bears with sweets, trapping wolves and their pups inside their dens as well as using motor boats to shoot swimming caribou.
Those methods were outlawed in 2015 by the National Park Service (NPS) under former President Barack Obama, though some of those practices were still allowed in other areas of the state.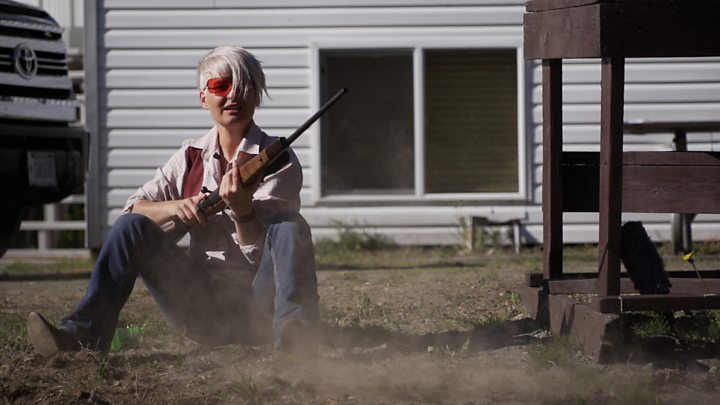 At the time, NPS said the rules were set in place to avoid altering natural predator-prey dynamics and out of concerns for public safety.
Alaskan officials have said that hunting predators was a necessary part of ensuring successful sport hunting of prey animals like moose and caribou.
Now, US Interior Secretary Ryan Zinke's proposal would remove the rules concerning hunting predators to "align sport hunting regulations in national preserves in Alaska with State of Alaska regulations".
In the proposal, the State of Alaska claims that the effects of regulating hunting methods "are likely negligible".
"The State asserts the hunting regulations are intended to provide opportunity for harvests of wolves, coyotes, bears, and other species as requested by the public," the proposal reads.
The Alaska Professional Hunter Association has backed the reversal.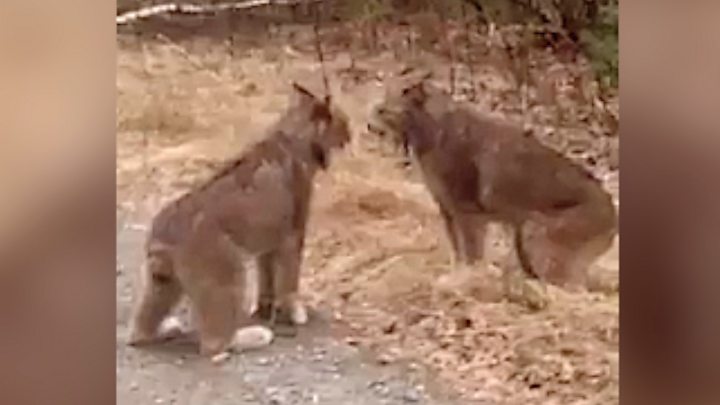 "This was a case of the federal government overstepping and trying to usurp the state's authority to manage its wildlife," Thor Stacey, director of government affairs, .
NPS notes in the proposal that it will prepare an environmental assessment to determine the impact on wildlife, but conservationists and environmental groups have criticised the changes.
The National Parks Conservation Association issued a statement calling the methods "shameful and unethical".
Jim Adams, the association's Alaska director told the Washington Post: "Sport hunting … that's what this is all about. The state is trying to empower hunters in as many ways as possible to reduce populations of predators."
Alaska is home to over 54 million acres (22 million hectares) of national park land – which is 65% of the entire US park system, according to NPS.