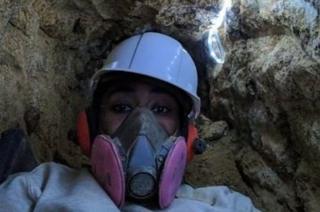 A US millionaire has been charged with the death of a labourer he hired to dig a nuclear bomb shelter beneath his suburban home, report local media.
Daniel Beckwitt, 27, had been building the bunker because of his fear of "international threats, including from North Korea", his lawyer said.
In September, 21-year-old Askia Khafra died after a fire broke out in a network of tunnels under the house.
Mr Beckwitt was charged with involuntary manslaughter last week.
Officials in Bethesda, Maryland – a wealthy suburb of Washington DC – have also charged Mr Beckwitt with "depraved heart second-degree murder" because they say he acted with wanton disregard for human life.
The 200ft (60m) tunnel system, which was concealed 20ft beneath Mr Beckwitt's basement, was fitted with a "daisy chain" of electrical power cords, prosecutors say in charging documents.
The court papers, filed on 25 May in Montgomery County, cite dangerous hoarding conditions inside the home, and say the accused was "specifically aware of the increased likelihood of a fire breaking out", but did nothing to prevent it.
Police also described "immense piles of garbage and discarded items strewn throughout the entire home" of the stock trader, and "narrow maze-like pathways", which made it difficult to move about within the single-family home.
When the fire broke out on 10 September 2017, Mr Beckwitt was able to escape the home and tell emergency officials that another person was still inside.
Mr Khafra was later discovered dead from smoke inhalation and burns.
Officials say that Mr Beckwitt went to extraordinary lengths to prevent the victim – whom he had met online – from knowing where he was working, reports the Washington Post.
He would make him wear blacked-out goggles after picking him up from his home in a rental car.
Mr Beckwitt would then drive around for one hour so that his worker did not know the location of the home.
Mr Khafra would work for days at a time in the basement, eating and even going to the toilet down there, prosecutors say.
America's 'preppers'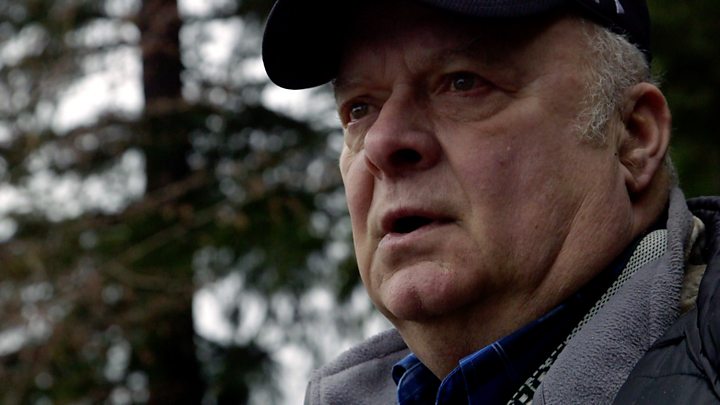 Hours before his death, the labourer texted Mr Beckwitt to say that he could smell smoke in the tunnel.
Mr Beckwitt tried adjusting the circuit breakers, which Assistant State's Attorney Douglas Wink says is evidence he knew of the bunker's "imminent fire danger".
His defence lawyer, Robert Bonsib, argued that Mr Khafra, of Silver Spring, Maryland, enjoyed the work, and had posted photos on social media of the tunnel's progress.
"This is a tragic accident involving the death of a young man who was a full participant in these activities, fully aware of what was going on, fully aware of what happened," Mr Bonsib said on Thursday after Mr Beckwitt's arrest.
You may also be interested in:
When asked if the victim was kept there against his will, Mr Bonsib responded: "Hell, no."
He noted that Mr Beckwitt made repeated calls to 911 and was himself admitted to hospital for medical treatment.
During a court appearance, the defence lawyer acknowledged that Mr Beckwitt "marches to the beat of his own drum".
Reporters said that during the hearing the defendant nodded and at other times shook his head at his attorney's arguments.
When Mr Bonsib described him as an "unusual individual" he nodded, according to WTOP.
The judge ordered Mr Beckwitt on Friday to be released on a $100,000 bail bond. He is due back in court next week.
Since the fire, Montgomery County officials have filed a civil complaint, alleging that the bunker network extended beyond property lines, reports Fox News.
Mr Beckwitt, and his father, David, who owns the home, have disputed the claim.