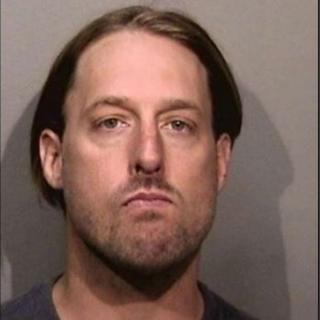 A California jogger filmed dumping a homeless man's belongings in a lake is accused of stealing a bystander's phone as he recorded him a day later.
Oakland city police arrested Henry Sintay, 30, on Monday on suspicion of robbery after he was apparently filmed in a fracas at the same location.
Onlooker Matt Nelson shared the video on Facebook and said Mr Sintay had taken his phone during a tussle.
Mr Sintay has not been charged over removing the homeless man's camp.
The original video went viral in the US, provoking a debate about gentrification and race.
Mr Sintay is white and the homeless man – who was not present in either video – is a black man, Greg Markson, reports the East Bay Times.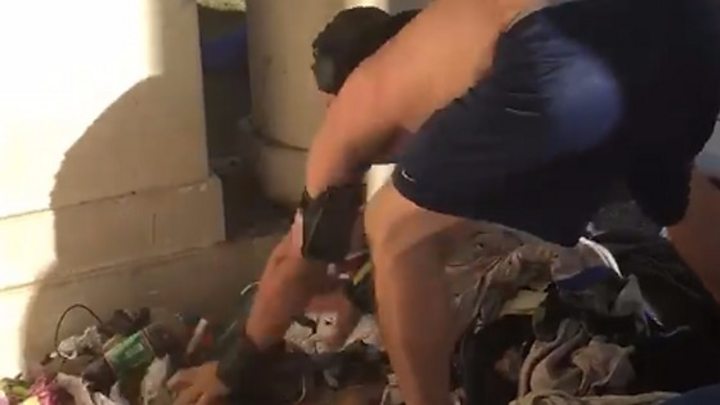 Mr Nelson filmed someone alleged to be Mr Sintay last Saturday retrieving some of the homeless man's belongings from the lakeside.
During the footage, Mr Nelson asks the man if he is the jogger who was caught on film a day earlier after throwing the possessions in the water.
The man, who introduces himself as Henry, denies having thrown any of the homeless man's items in the lake.
When Mr Nelson continues to question him while filming, Mr Sintay grabs his phone.
The rest of the video is jerky footage of an altercation during which Mr Nelson screams: "I'm being attacked here!"
On Facebook, Mr Nelson claims he suffered a "mild concussion, some cuts and bruises and many sore and strained muscles" from the encounter.
Mr Sintay now faces a second-degree robbery charge.
The San Francisco Chronicle reported that Mr Sintay was being held at the Santa Rita jail and was due to appear in court on Wednesday.