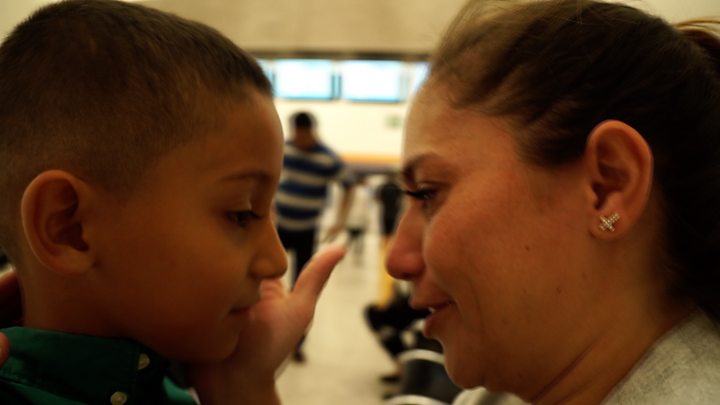 The Trump administration says it has reunited more than 1,800 migrant children with family members by a court-ordered deadline.
This includes 1,442 children reunited with their parents in US immigration custody and 378 others who were released, says a court filing.
But more than 700 children are not "eligible" to be reunited, including 431 with parents no longer in the US.
US officials separated more than 2,500 children from undocumented adults.
The separations happened under the US government's crackdown on illegal immigration at the border with Mexico.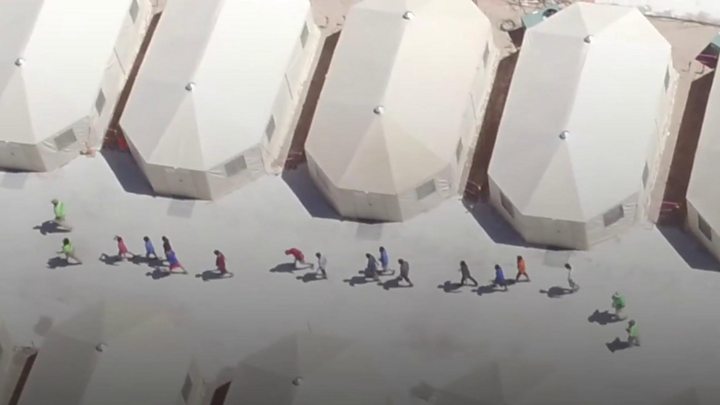 Of the 711 deemed ineligible, 120 children's parents "waived reunification", according to the government, while dozens more remain separated because of "adult red flag".
US President Donald Trump halted the "zero tolerance" policy in late June after pictures of locked-up children and audio of them crying in distress triggered uproar.
Under the practice, the children were sent to various care facilities across the country while the adults were held in detention centres or prisons.
Many of the families had entered the US illegally, while others claimed asylum at border crossings, citing violence in their home countries of El Salvador, Guatemala and Honduras.
The American Civil Liberties Union has said it will try to trace the hundreds of parents no longer in the US.
ACLU lawyer Lee Gelernt says it is not known if those adults were deported or willingly left the country once the children were taken away.