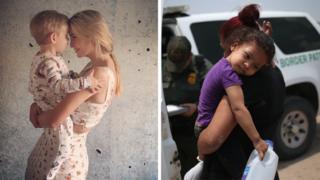 As the daughter of one of America's most divisive presidents, Ivanka Trump is no stranger to controversy.
But on Sunday, she sparked backlash by sharing a photo of herself holding her two-year-old son, Theodore.
Some Twitter users labelled the image "offensive", amid reports that hundreds of migrant children have been removed from their parents by US border agents.
The storm surrounding family separations by immigration authorities has been brewing for several months.
Ms Trump, who serves as an adviser to her father Donald Trump, has so far not responded to the criticism of the photo or the US government's stance on immigration.
She has previously said she would not "undermine" the current administration by publicly voicing her disagreement with the administration's policies.
What prompted the current outcry?
Discussion has grown on social media in recent days following the publication of a number of significant reports into the treatment of child migrants.
A report released on 23 May by the American Civil Liberties Union (ACLU) alleged that US Customs and Border Protection agents abused and neglected dozens of unaccompanied migrant children in their custody between 2009 and 2014, under the administration of former President Barack Obama.
In March, the ACLU launched a class action lawsuit against a number of government agencies and immigration officials over what it described as the "unlawful practice" of removing children from their families when there was no indication that they would be at risk of harm by staying.
More on Trump and immigration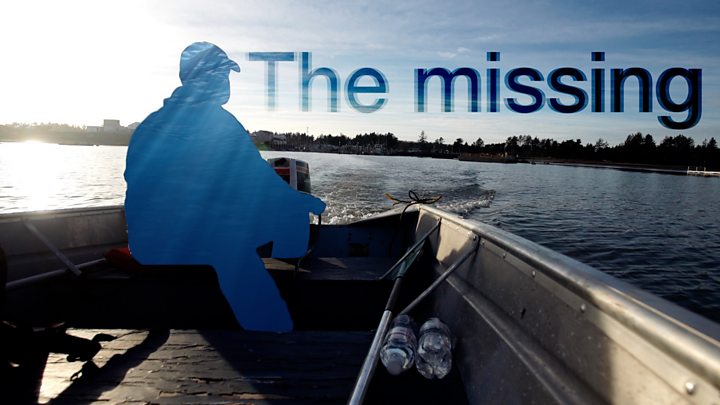 The following month, the New York Times reported that about 700 children – including 100 under the age of four – had been separated from the adults they were travelling with after entering the US.
About the same time, a senior official told a Senate committee that the authorities were unable to contact almost 1,500 unaccompanied minors who had been placed in the care of sponsors in the US, adding that under current legislation the government bore no legal responsibility for the missing children.
It is not the first time that US procedures for dealing with child migrants have come under criticism. In 2015 it emerged that a group of minors from Guatemala had been contracted into forced labour after being placed with sponsors by the government.
What are social media users saying?
Even before Ivanka Trump posted the image of her son, anger had been growing about the plight of children arriving in the US, with the hashtag #Wherearethechildren used over 800,000 times on Twitter.
Some social media users appear to have conflated the figures of unaccompanied minors and those who had been separated from their parents, but the outcry remains significant.
Critics attacked the timing of Ms Trump's post on Sunday, and used it to draw attention to anger over separated and missing children.
One of the most liked responses said that "an actual mother would have compassion for the children harmed by your father's policies", while other users commented that the image appeared to be staged.
Some are now calling for a march in cities across the US on 14 June.
However, not everyone linked the post to the debate on immigration, with some praising its beauty.
What has the government's response been?
President Trump has himself spoken out against separating migrant children from their families.
He has incorrectly blamed the Democrats for the practice, saying: "We have to break up families. The Democrats gave us that law. It's a horrible thing where you have to break up families. The Democrats gave us that law and they don't want to do anything about it."
A "fact check" by the Associated Press instead found that the decision to separate families was made by the Trump administration.
Senior members of Mr Trump's administration have indicated that separating families could act as a deterrent for illegal migration. Under previous protocol, parents and their children have been either detained or released together, pending asylum or immigration hearings.
Secretary of Homeland Security John Kelly told CNN in March that he was considering separating families at the border to dissuade migrants from crossing the border illegally, while Attorney General Jeff Sessions said in early May that anyone found crossing the border illegally would be prosecuted and face possible separation from their children.
"If you are smuggling a child, then we will prosecute you, and that child may be separated from you as required by law… If you don't want your child to be separated, then don't bring them across the border illegally," Mr Sessions said.
Until now, those crossing the border illegally for the first time have been charged with a misdemeanour, punishable by a fine and/or a prison sentence of up to six months, before facing deportation.