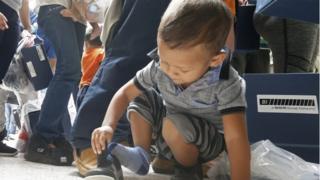 The Trump administration has said 27 young migrant children are "not eligible for reunification" with their parents, according to a court filing.
Twelve other children's mothers or fathers have already been deported from the US, said the government.
"Legitimate logistical impediments" are delaying reunions for many of the 102 children under five years old who were taken from parents, US officials say.
Nearly 3,000 children were separated from adults illegally entering the US.
The government was bound by a court order to reunite children aged five and under by 10 July.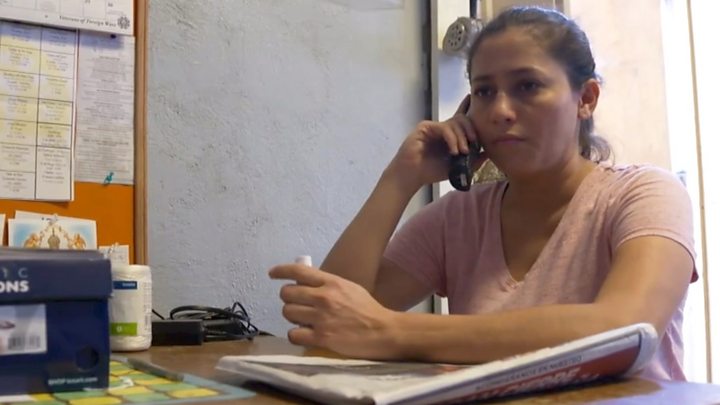 The Department of Justice (DoJ) and American Civil Liberties Union's (ACLU) joint status report on Tuesday detailed why the 27 children cannot yet be reunited with their families.
The parents of 10 children were being held in criminal custody after illegally crossing the US border and had yet to be fully assessed, said the report.
Eight other children's parents have a "serious criminal history" including narcotics, human smuggling, murder and robbery.
Two other children cannot be reunited with parents because of a possible threat of child abuse.
Five children had been separated from adults who were not their parents.
Another child's parent is being treated for a communicable illness.
The location of another child's parent has been unknown for more than a year. Records show both parent and child might even be US citizens.
Some 75 of the 102 separated children have been determined eligible to be reunited with their families, according to the Department of Health and Human Services (HHS).
The government said it had already reunited four of those children with their parents.
It expected to reunite another 34 by the 10 July deadline.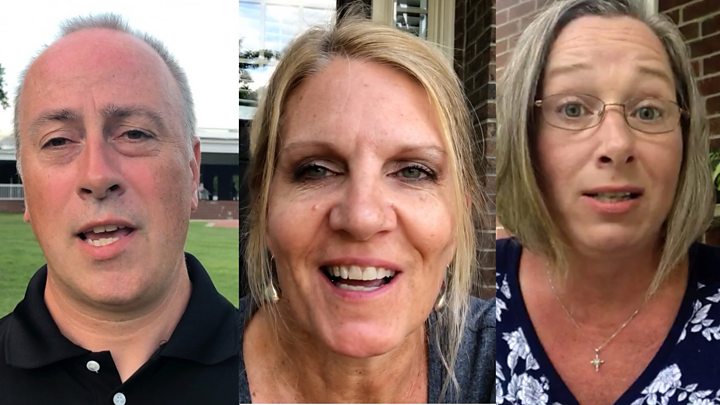 But 12 children cannot be immediately reunited with their families because their parents have already been deported.
For those children, the court filing says they "may be reunified if their parents can be located and if those parents request reunification".
The ACLU said it accepted that parents in criminal custody cannot be reunited with their children yet.
But it said in many cases "the government is not in compliance with the clear deadline ordered by the Court".
The ACLU said: "For the [parents] who were deported without their children, [US government officials] have not even tried to contact them or facilitate their reunification by today."
What happens now?
The government will probably receive an updated order and deadline for reuniting these children.
Trump administration attorneys have requested a "flexible schedule" for reuniting or removing children since "pieces of this process are out of [the government's] hands".
The filing notes that the government agencies and ACLU are working together to locate parents in immigration detention facilities.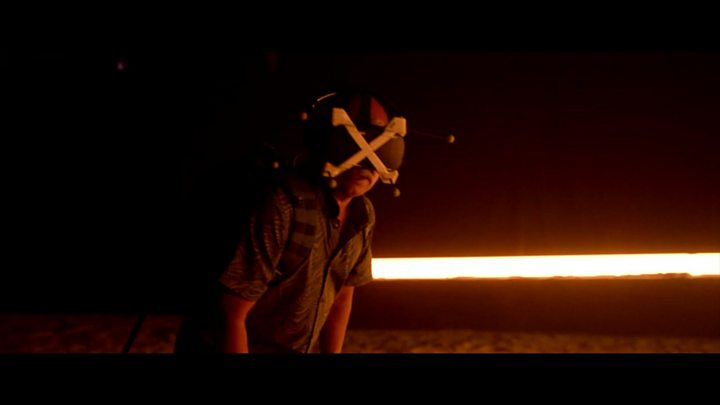 At a hearing on Monday in San Diego, California, a federal judge agreed with the government that some cases "will necessitate additional time".
The government is still mandated to reunite the remaining children aged five to 17 – numbering as many as 2,900 – with their parents by 26 July.
Meanwhile, a federal judge in Los Angeles has rejected the Trump administration's request to allow the long-term detention of illegal immigrant children.
Under a 1997 agreement, child migrants can only be detained for 20 days.
Judge Dolly Gee said the administration's request to extend that limit was "a cynical attempt" to shift immigration policymaking to the courts.
Another 10,000 or so migrant children currently in US custody entered the country without parents, undertaking the long and dangerous journey alone or with strangers.