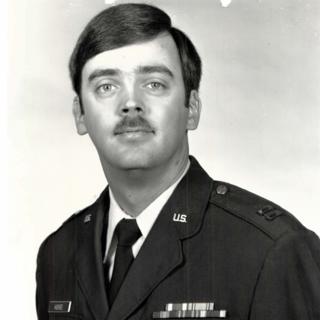 A man who deserted from the US Air Force in July 1983 has been apprehended in California, the US military says.
Capt William Howard Hughes Jr, who had top-secret clearance, was last seen withdrawing $28,500 (£21,300) from his bank account at 19 different locations in New Mexico.
A man claiming to be Barry O'Beirne was interviewed earlier this month by officials investigating passport fraud.
Pressed on inconsistencies, the man said his real name was William Hughes.
He claimed he had been depressed about being in the air force so left and created a false identity. He had been living in California ever since, he said.
Capt Hughes is currently being held at Travis Air Force Base in California, a statement from the USAF's office of special investigations said.
At the time of his disappearance he had just returned from the Netherlands, where he had been working with Nato officers.
Due to his access to classified information he was declared a fugitive and was on a list of the USAF's seven most wanted individuals.
You may also like: