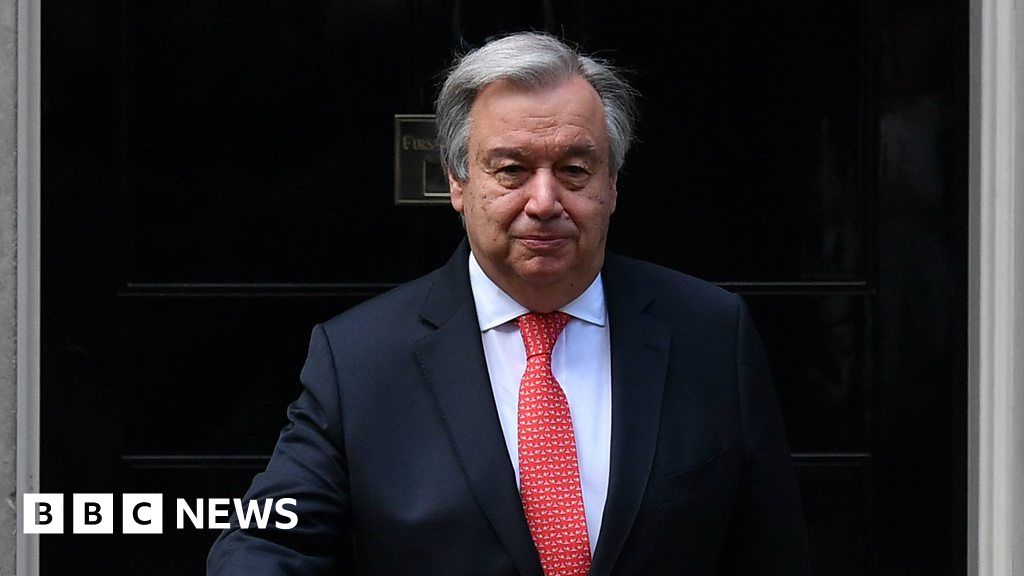 Antonio Guterres has called on President Trump not to withdraw from the international deal to curb development of Iran's nuclear weapons.
In an interview with Nick Robinson on the Today programme, the United Nations secretary general said the Middle East was in a dangerous position and there was a risk of war if the deal was not preserved.
Mr Guterres said the deal was an important achievement and a diplomatic victory that must be preserved. It should not be scrapped, he added, unless there was a better alternative.