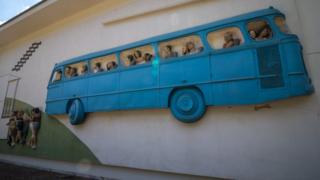 Bernardo de Mello Paz's open-air gallery is a vast temple to the world's finest modern artists.
The Inhotim Institute, as the museological complex is called, is set in botanical gardens in the countryside of central Brazil.
With 500 artworks ranging from three multicoloured Volkswagen Beetles to a swimming pool-cum-address book, and 140-hectare gardens boasting 5,000 plant species, Inhotim has been heralded as the finest art destination in Latin America.
But that idyllic vision was left tainted after a federal judge sentenced Paz, who became a billionaire through a network of mining and steel companies, to more than nine years in jail for money laundering late last year.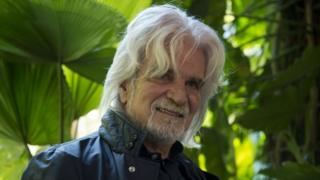 His sister, Virgínia de Mello Paz, got five years. Both siblings will appeal against their convictions.
Paz is accused of receiving $98.5m (£70.6m) between 2007 and 2008 into an account intended for donations to Inhotim, but instead using some of those funds to meet the obligations of his other companies.
What next for Inhotim?
The question, in the wake of the conviction, is what will become of Inhotim and its eccentric owner?
"It was one of the great curatorial opportunities of our time," remembers Allan Schwartzman, the New York-based artistic director who has worked with Paz for 14 years building up the museum's collection from artists across the world.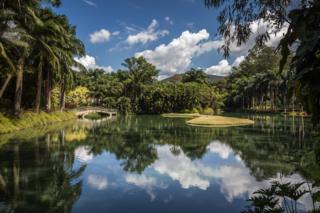 Founded in 2002, it opened its doors in 2006 and today functions as a non-profit institution.
"Bernardo is a cerebral man who exists in isolation," Mr Schwartzman added.
"Inhotim was about quiet social activism. His primary motivation was to create something beautiful to inspire people from a wide a range of socio-economic backgrounds."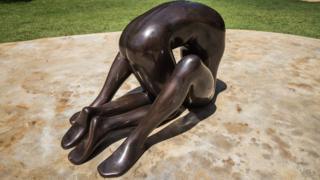 Federal prosecutors in the state of Minas Gerais, where Inhotim is located, declined to be interviewed but released a statement that accused the siblings of "using devices, such as the cleansing of financial movements between his companies, to launder money arising from the evasion of social security contributions" – allegations that Paz had previously dismissed as a "mountain of nonsense and lies".
Mr Schwartzman, too, says it is not an image he recognises.
"I have always known Bernardo to be a man of great integrity, generosity and public mindedness. He poured everything of his psychological being and economic capacity into creating this museum," he said.
"The art world has risen up in support of Bernardo."
'Devious interpretations'
In the wake of his conviction, Paz stood down from his role as chairman of the board of directors, to be replaced by World Bank economist Ricardo Gazel.
"Obviously there is an impact on our reputation. He was the creator. His name will always be associated with Inhotim," says Mr Gazel.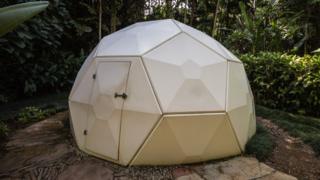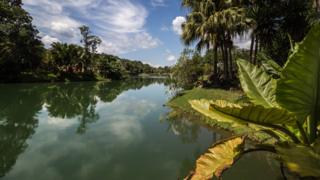 "But it is important to clarify the independence of Inhotim. Our administration is separate from Bernardo and his businesses, although we have obviously received donations from him.
"Bernardo decided to step down because he didn't want this news. Certain people have devious interpretations of what happened. He preferred to step down. It increases what already existed – the distance between his business and Inhotim."
Once entirely funded by Paz's wealth, which is estimated to be at least $800m, the future of Inhotim looks secure, even without him.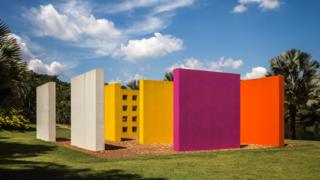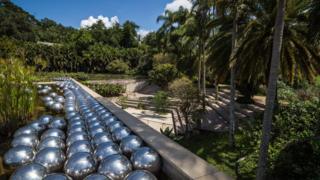 In 2014, he funded 50% of the maintenance budget, but in 2017 that figure was less than 10%.
"For a long time Bernardo already saw the need to make Inhotim more self-sustainable," says Mr Gazel.
"Once we created the institution we have gained many other sources of income, such as sponsorship from banks and [mining giant] Vale."
Works of art in payment?
"The future of Inhotim looks secure. It is important for any cultural institution to depend on the whole society, not just on one person."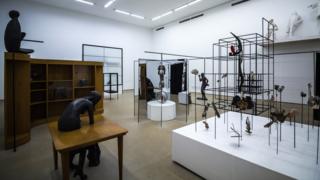 One other cloud hangs over Inhotim.
Paz is said to owe the state of Minas Gerais a debt of 500m reais ($154m), for the most part liabilities left by his companies in the mining and steel industry that have since closed.
As a solution, Paz has offered part of the collection at Inhotim, including works by Adriana Varejão and Linda do Rosário, to the government as payment.
He says the works are worth $190m, a fraction of the total $1.5bn art collection.
But it would seem the government would be happy for the works to remain at Inhotim.
"If the government of Minas Gerais does have an interest in keeping the works in Inhotim, it will be necessary for them to formally lend the works to the Institute, just as Paz did before," explains Lina Santin, a partner at law firm Santi Estevão & Cabrera.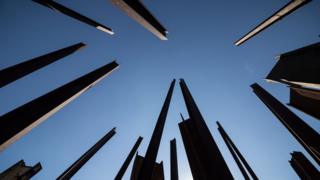 "There is no other such museum in Brazil," Paz has been quoted as saying in local media. "The government is not going to take them away from here."
All photographs subject to copyright.