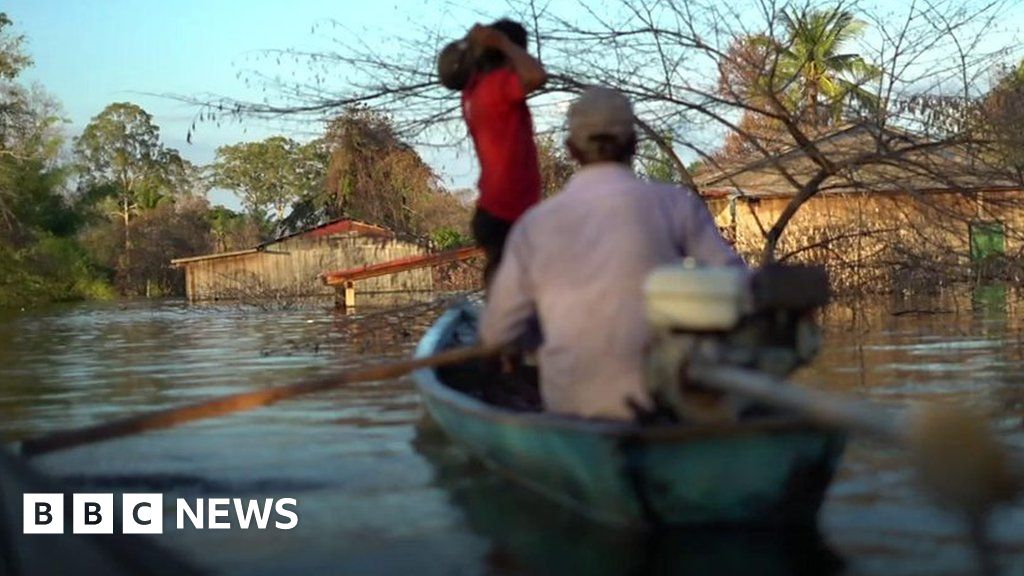 Thousands of people in Northeast Cambodia have been displaced because of the controversial Lower Sesan 2 dam project, part of China's One Belt, One Road global initiative.
Non-governmental organisations (NGOs) have voiced concerns, but local officials insist their fears are unfounded.
The remote areas affected had been inaccessible to foreign media, but a BBC team managed to speak to the villagers holding out in their flooded villages.