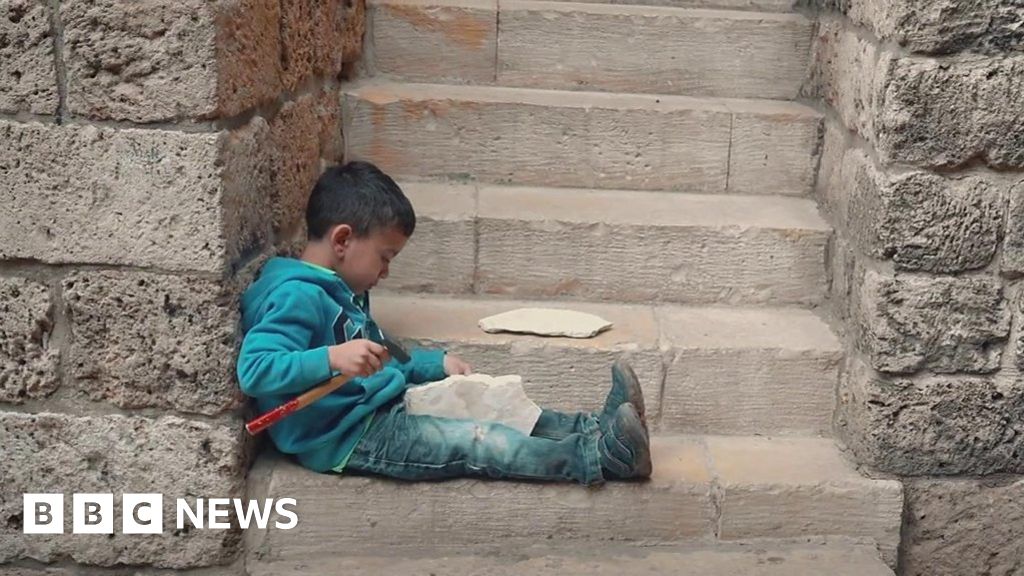 The green hills of Lebanon are rich in ancient fossils of shark and ray fish.
Pierre Abi Saad is the third generation of a family of palaeontologists and takes his children to dig for fish fossils 800 meters above sea level.
Five-year-old Ralph is keen to take on the family business. BBC News followed them on a "fishing" mission.
Video journalist: Eloise Alanna