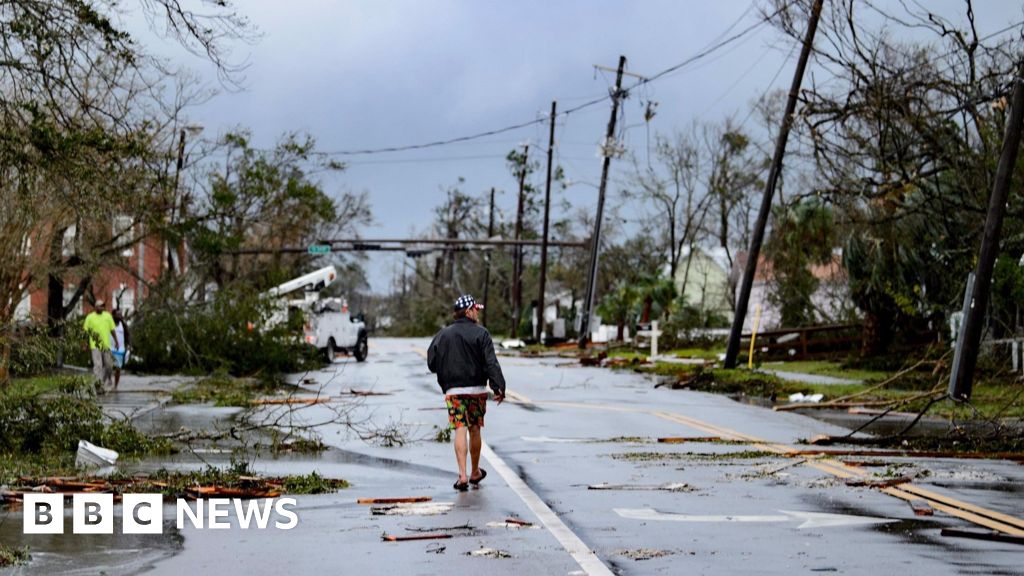 The third-strongest storm in recorded history to hit the mainland US has battered north-west Florida, flooding beach towns and snapping trees.
Hurricane Michael made landfall on Wednesday afternoon as a category four storm with 155mph (250km/h) winds.
Two people, including a child, were killed by falling debris.
Having weakened to a tropical storm, Michael is on its way to the Carolinas.