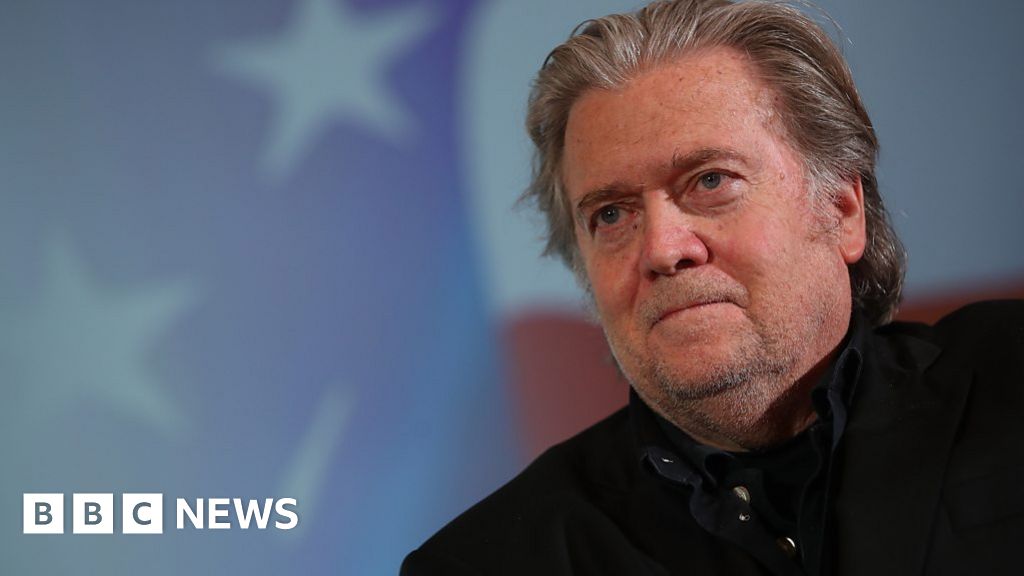 Donald Trump's former chief strategist has told Newsnight that the president should not testify in person to the special council investigation into allegations of Russian involvement in the 2016 election.
In an exclusive Newsnight interview, Mr Bannon praised special counsel Robert Mueller as an "honourable guy" and said he should not be fired by Trump – but that his deputy Rod Rosenstein should go.
Defending Mr Trump and his campaign, he said he believed Martin Luther King "would be proud of" the president for creating jobs for black and Hispanic people.
The full interview will air tonight on Newsnight.