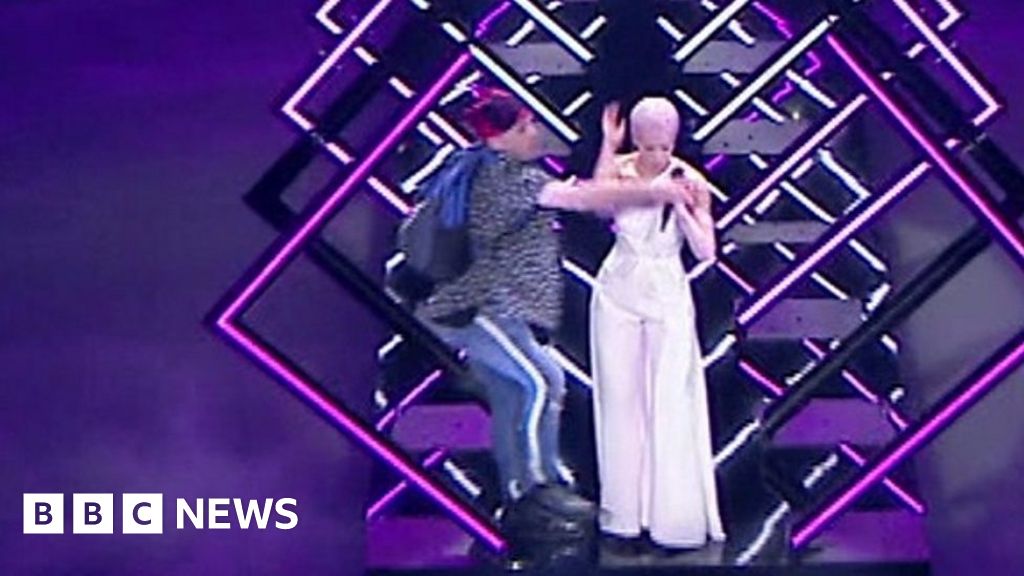 A protester grabbed SuRie's microphone at the competition in Lisbon.
The singer was left visibly shaken, but managed to complete her performance.
The European Broadcasting Union said: "The person responsible is currently in police custody." SuRie declined to perform again, saying there was "absolutely no reason to" because they were "extremely proud of her performance".