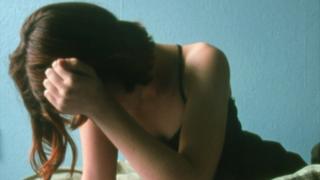 A father in Spain is accused of raping his 15-year-old daughter and two of her friends after claiming he had to rid them of evil spirits.
The man, named as Javier G D, is to go on trial on Thursday, and prosecutors are arguing for a 45-year jail term.
It is alleged that the repeated rapes took place at his home in Baix Llobregat, near Barcelona.
Prosecutors say his wife colluded with the abuse and should get nine years' jail as an accomplice.
The wife was allegedly in the house during the rapes and even asked the girls "how it had been".
The man claimed to be in the "Order of Odin" which required him to rape the girls, otherwise their relatives would be cursed with misfortune, the indictment says.
The trial will begin in Barcelona on Thursday and comes after a court acquitted five men of rape charges for an attack on a young woman during a bull-running festival in Pamplona.
All five were jailed for nine years on the lesser charge of sexual abuse.
The verdict triggered public anger and an outpouring of personal stories of male abuse on social media.
Some women shared stories of molestation occurring during their teenage years.