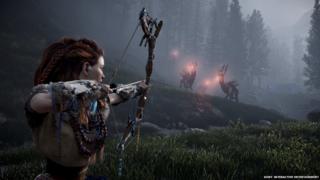 Sony's new CEO John Kodera has announced the PlayStation 4 era could be near an end.
Speaking at a company conference, he said the console, released in 2013, was in the "final phase" of its life cycle.
Don't expect the PS4 to stop production any time soon – but this could be a hint that a new, more powerful console is on the way.
Despite being hugely popular, there are signs of PS4 sales slowing down.
The announcement has hit some gamers hard.
The PS4 is now five years old – and has been a massive success for Sony. But given the pace of technological change, the announcement wasn't as much as a shock for some.
More than 76 million PS4's have been sold since it was released – but last year, sales were down from 20 million units to 19 million.
But while console sales are down – people are buying more games.
That's one of the reasons Sony is thinking of releasing more games exclusively for PlayStation, including Last of Us: Part II and Spider-Man.
And for those holding out for a clue about a PS5 release date, there was this from Mr Kodera.
"We will use the next three years to prepare the next step, to crouch down so that we can jump higher in the future."
This could possibly mean the new console that gamers are waiting for could be released after 2021.
Follow Newsbeat on Instagram, Facebook and Twitter.
Listen to Newsbeat live at 12:45 and 17:45 every weekday on BBC Radio 1 and 1Xtra – if you miss us you can listen back here.