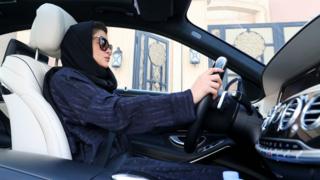 Saudi women are to be allowed to drive from midnight local time (21:00 GMT) after a ban comes to an end.
The change was announced last September and Saudi Arabia issued the first licences to women earlier this month.
It was the only country left in the world where women could not drive and families had to hire private chauffeurs for female relatives.
However the move comes amid an intensified crackdown on activists who campaigned for the right to drive.
At least eight women's rights activists are being detained and could face trial in a counter-terrorism court and long prison sentences for their activism, human rights group Amnesty says.
They include Loujain al-Hathloul, a well-known figure in the campaign for women's driving rights.
Amnesty has also called for wider reforms in Saudi Arabia, where women remain subject to male guardianship laws.
Human rights groups in the kingdom have campaigned for years to allow women to drive.
Dozens of women were arrested for driving in Riyadh in 1990 and some Saudi women began posting videos of themselves at the wheel in 2008 and between 2011 and 2014.
Genuine excitement
By the BBC's Orla Guerin in Riyadh
There is genuine excitement in Riyadh, and a sense of anticipation. Women in floor-length black abayas and face veils have been taking driving lessons at universities. One young learner driver told us it was a "dream come true."
Men in this conservative kingdom have also been supportive. A white-haired father of three daughters said the change was "long overdue". A man in his 30s said he was looking forward to leaving the school run to his wife.
But several of the women's rights activists who fought hardest against the ban won't be celebrating on Sunday. They have been arrested and remain behind bars. Other campaigners have been warned to stay silent. The authorities are determined that they will determine the pace of change here.
On 5 June, 10 women became the first female licence-holders after swapping their foreign licences for Saudi ones in cities across the country.
The Saudi authorities have said they expect about 2,000 women to have received licences by the time the ban is lifted.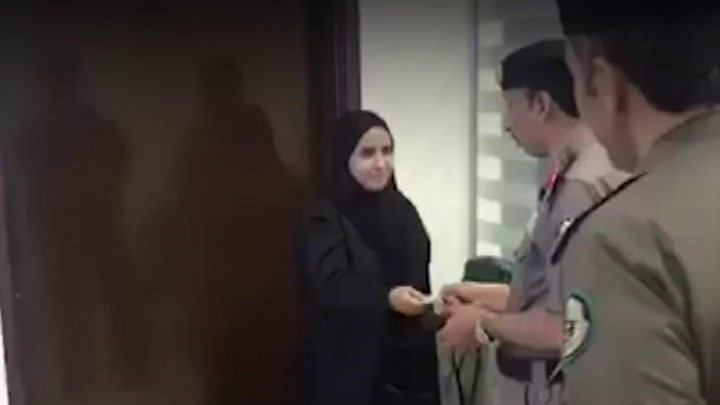 However some Saudi men have expressed their dissatisfaction with the change, using an Arabic hashtag on social media that translates as "You won't drive".
The lifting of the driving ban is part of Crown Prince Mohammed bin Salman's programme to modernise some aspects of Saudi society.
He has spearheaded the Vision 2030 programme to diversify the economy away from oil and open up Saudi society.
But there are still limits on what Saudi women can do.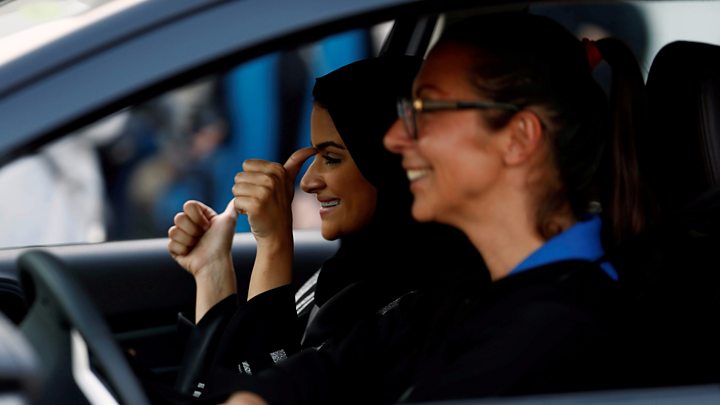 Saudi law enforces a strict form of Sunni Islam known as Wahhabism and is known for its gender segregation rules.
Women have to adhere to strict dress codes, must not associate with unrelated men and, if they want to travel, work or access healthcare, must be accompanied by – or receive written permission from – a male guardian.