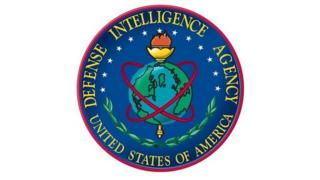 A former US Defense Intelligence Agency (DIA) officer has been arrested for attempting to spy on the US for China.
Ron Rockwell Hansen, 58, was arrested by the FBI on his way to a Seattle airport to catch a flight to China.
The justice department says Mr Hansen is accused of attempting to transmit national defence information and receiving at least $800,000 (£600,000) for acting as a Chinese agent.
No comment from the arrested man was available immediately.
Assistant Attorney General John Demers called Mr Hansen's alleged actions "a betrayal of our nation's security" and an "affront to his former intelligence community colleagues".
John Huber, US attorney for the state of Utah, where Mr Hansen lives, called the allegations "very troubling".
Mr Hansen, who was arrested on Saturday, will appear in court in Seattle later, charged in a 15-count complaint with attempting to gather or deliver national defence information to aid a foreign government.
He is also charged with acting as an unregistered foreign agent for China, bulk cash smuggling, structuring monetary transactions and smuggling goods from the United States.
According to the justice department, Mr Hansen speaks fluent Mandarin and Russian and was hired by the DIA as a civilian intelligence case officer in 2006. The DIA is a branch of the US department of defence, specialising in defence and military intelligence.
The justice department said Mr Hansen had held top secret clearance "for many years" and travelled regularly between the US and China between 2013 and 2017.
He allegedly attempted repeatedly to regain access to classified information after he stopped working for the US government, eventually alerting authorities to his actions.
Mr Hansen is the latest in a string of former US intelligence officers caught up in spying cases related to China:
Jerry Chun Shing, a former CIA case officer, was charged earlier this month with conspiring to gather or deliver national defence information to China
Former CIA officer, Kevin Mallory, is currently on trial in Virginia, charged with selling information to the Chinese