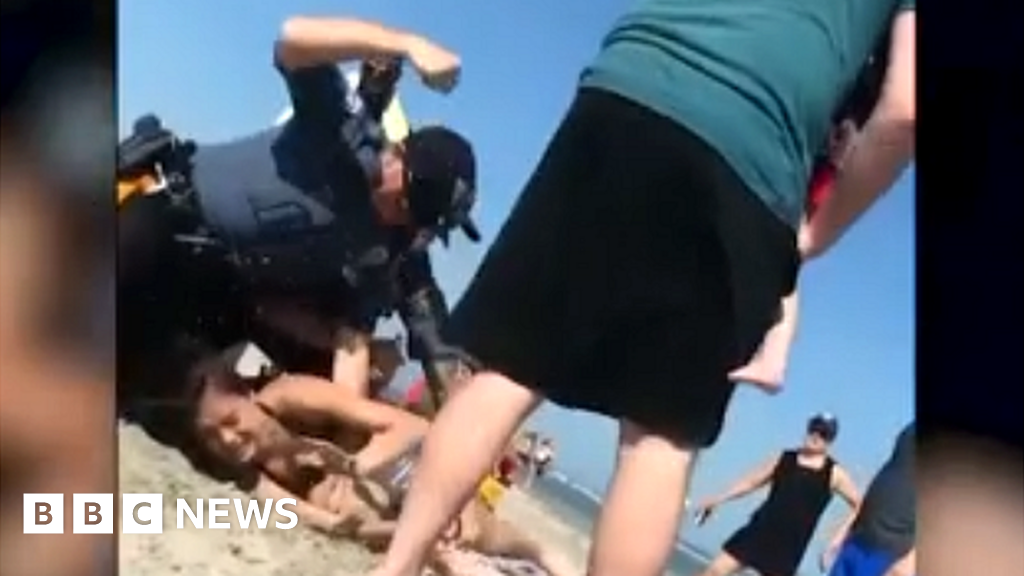 Police in New Jersey have begun an investigation after officers were filmed hitting a 20-year-old woman on Wildwood beach.
Emily Weinman can be heard screaming in a widely shared video, as she was arrested on suspicion of underage drinking on Saturday.
The two officers have been "reassigned to administrative duty" pending the investigation outcome.