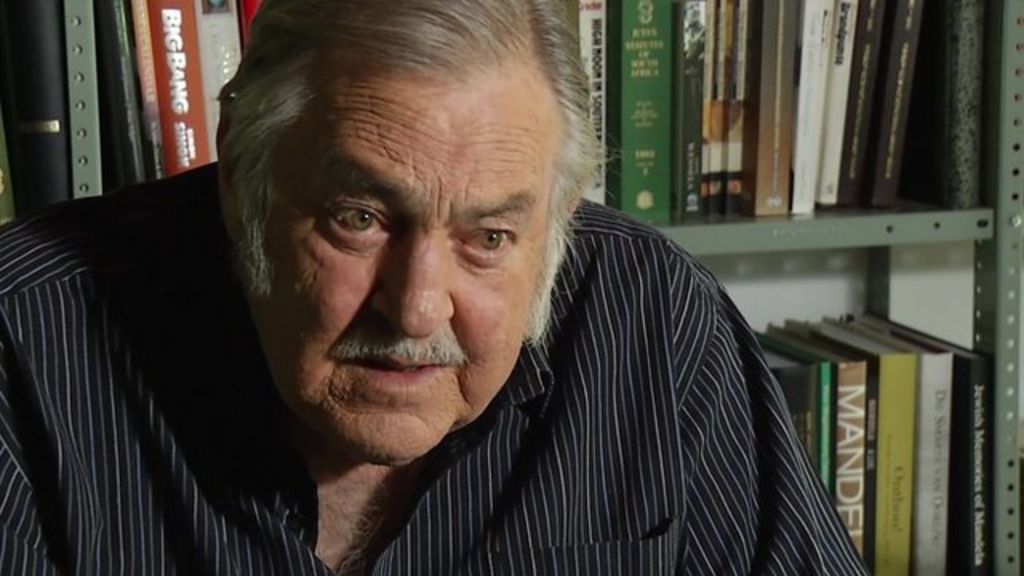 A key figure during South Africa's transition from the apartheid era, Pik Botha, has died at the age of 86.
Mr Botha served as his country's foreign minister for 17 years until the end of the apartheid era in 1994.
He spent most of his career defending the apartheid system, even though he was regarded as a liberal figure.
But he also served as a minister in Nelson Mandela's first post-apartheid government, praising Mr Mandela as a healing figure.
Mr Botha's son, Piet, confirmed to South African media that his father had died during the night.
Roelof Frederik Botha was born in 1932 in Rustenburg, Transvaal.
He began his diplomatic career in the South African mission in Stockholm in 1953 and turned to politics in the 1970s.
His profile rose as he became an envoy to the US and UN, then assumed the post of foreign minister in 1977, serving mainly under PW Botha, to whom he was not related and who died in 2006.
The 1980s saw tough challenges as international opposition to the apartheid regime grew.
Pik Botha then served as minister of mineral and energy affairs under Mr Mandela from 1994 to 1996, when he retired from politics.
In a BBC interview in 2013, he praised Mr Mandela for "his capacity to forgive and his will to improve the country".
He said Mr Mandela had told him: "We need each other to succeed."