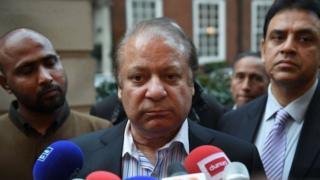 A Pakistani court has sentenced former Prime Minister Nawaz Sharif to 10 years in prison on corruption charges related to four luxury London flats.
The National Accountability Bureau (NAB) court handed down the verdict after a series of delays.
Mr Sharif previously filed to delay the ruling while he was in London with his wife, where she is receiving cancer treatment.
The former leader has called the charges politically motivated.