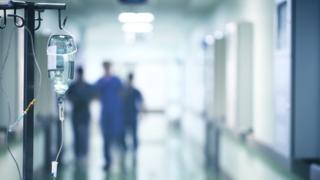 Police in Arizona have arrested a nurse after a patient in a vegetative state at a care facility gave birth.
The suspect has been named as Nathan Sutherland, 36, who was reportedly responsible for the patient.
He is being charged with one count of sexual assault and one count of abusing a vulnerable adult.
The 29-year-old patient, who has reportedly been in the care of the clinic since she was a toddler, went into labour on 29 December.
Staff at the facility said at the time that they were unaware she was pregnant until she went into labour.
The child, a boy, is now in the care of the patient's family.
After the birth, a police investigation into the sexual assault was launched, and DNA samples were collected from male staff.
At a news conference announcing the arrest, Police Chief Jeri Williams said the case has become "the highest priority of our police department".