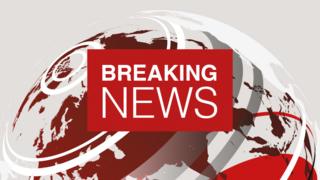 North Korea's nuclear test site will close in May, the South Korean president's office has said.
A spokesman said the closure would be done in public and foreign experts from South Korea and the US would be invited to watch.
On Friday, North Korean leader Kim Jong-un and South Korea's President Moon Jae-in agreed to work to rid the peninsula of nuclear weapons.
Their summit came after months of warlike rhetoric from the North.
"Kim said during the summit… that he would carry out the closing of the nuclear test site in May," Mr Moon's spokesman told reporters, as reported by AFP news agency.
Hours earlier, US President Donald Trump had told a rally in Michigan that he would hold talks with the North Korean leadership "over the next three or four weeks", about the denuclearisation of the peninsula.
The office also said North Korea would change its time zone – currently half an hour different – to match that of the South.