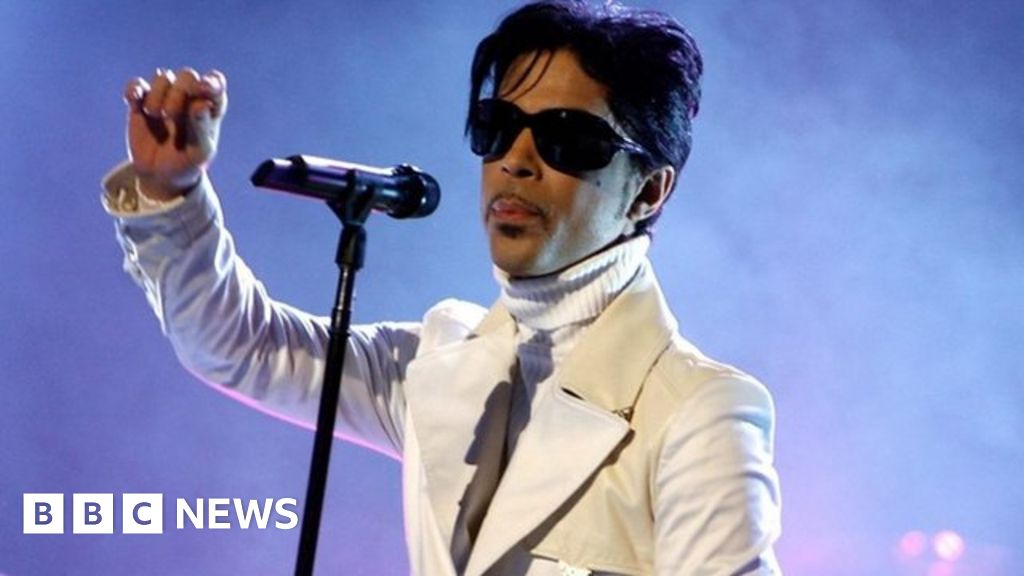 A posthumous album from the US musician Prince has been announced on what would have been his 60th birthday.
The nine-track album will contain previously unreleased recordings, including early versions of his hit Purple Rain, his estate said.
Prince sold more than 100 million records during his career, with his music spanning rock, funk and jazz.
The acclaimed and influential musician was 57 when he died at his Minnesota home in April 2016.
He died from an accidental overdose of painkillers and his body was discovered in a lift.
The new album, called Prince & A Microphone 1983 will contain a 1983 home studio recording made on a cassette tape of Prince playing on his piano.
"This raw, intimate recording – which took place at the start of Prince's career right before he achieved international stardom – is similar in format to the Piano & A Microphone Tour that he ended his career with in 2016," Troy Carter, entertainment adviser for the Prince Estate, said.
Prince released his first album in 1978 and became a global superstar in the 1980s, with albums such as 1999, Purple Rain and Sign 'O' The Times.
Early versions of some of his most popular songs are on the new album.
It will be released in collaboration with Warner Brothers Records and is available to pre-order now.