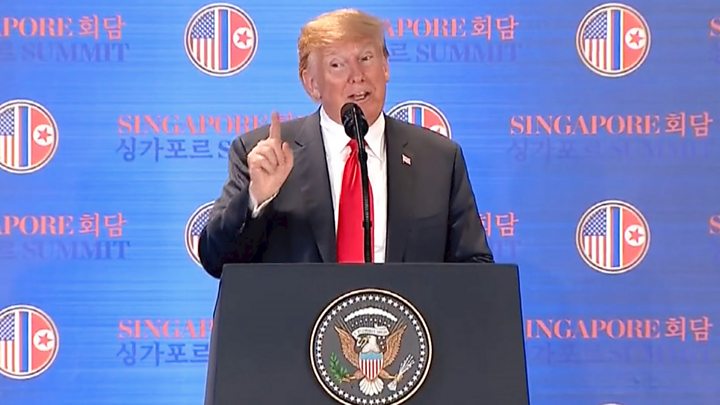 White House trade adviser Pete Navarro has apologised for sharp comments he made about Canadian Prime Minister Justin Trudeau, US media report.
He had said there was a "special place in hell" for Mr Trudeau for going against US President Donald Trump.
Mr Navarro reportedly said on Tuesday his remarks were a mistake and his language was inappropriate.
The comments came after Mr Trudeau vowed to impose retaliatory measures in response to Mr Trump's trade tariffs.
After Mr Trump left a tense G7 summit early, Mr Trudeau said he would answer US tariffs on Canadian steel and aluminium with retaliatory tariffs against US products next month.
"I will always protect Canadian workers and Canadian interests," Mr Trudeau said.
But Mr Trudeau's comments provoked a response from the US president.
"He learned, that's going to cost a lot of money for the people of Canada," Mr Trump said in Singapore on Tuesday, after his landmark meeting with North Korea leader Kim Jong-un.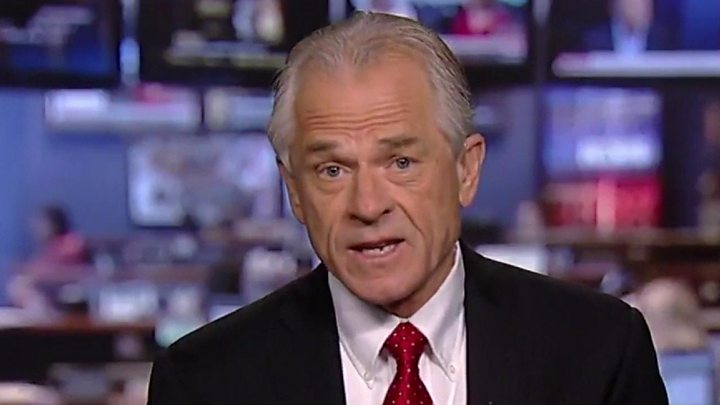 Mr Trump's comments were in response to a reporter's question about the status of his relationship with Mr Trudeau.
He said they had a "great" relationship, and he thought they were on good terms at the end of the G7 summit – until he heard Mr Trudeau give a news conference in which he said Canada would not be "pushed around" by the US.
"I see the television and he's giving a news conference about how he 'will not be pushed around' by the United States. And I say, 'Push him around? We just shook hands!"' Mr Trump said.
"We finished the [G7] meeting and really everybody was happy."
Mr Trump's threat continues the war of words between the two world leaders. The US president and Mr Trudeau have had a friendly relationship in the past, but tensions over US tariffs have strained the diplomatic partnership.
Earlier this week Mr Trump also called Mr Trudeau "very dishonest and weak".