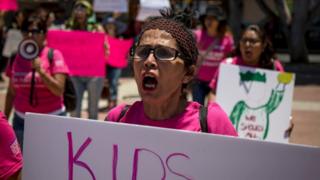 Hundreds of migrant parents are no longer in the US, government lawyers said, ahead of a deadline to reunite families.
Administration lawyers told a federal court more than 450 parents had gone, with the government unable to say if they had been deported.
The Trump administration recently halted its policy of separating migrant families at the border with Mexico.
A court ordered that it must now reunite children with their parents.
Federal court judge Dana Sabraw has ruled that all 2,300 detained minors be brought back to their families by 26 July.
On Tuesday he said the government was on track to complete the task by that deadline and praised the government's "remarkable achievement" of returning the majority of children rapidly.
However, he said the separations and the realities of the case remain "deeply troubling".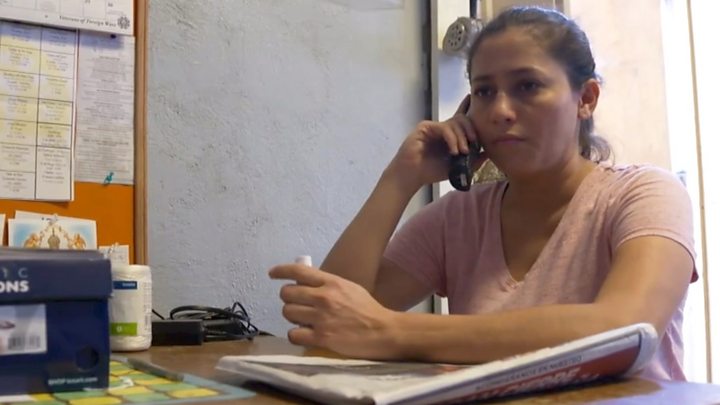 In a court filing, the administration said 463 parents had left the country, although it did not say if this was voluntary or not.
The news comes amid reports that US immigration authorities are telling migrant parents to sign voluntary deportation forms in order to see their children.
Lawyers for the government also said the figure of 463 parents was "under review", and the final tally could be different.
According to a filing by the government and the American Civil Liberties Union (ACLU) on Monday, at least 879 parents had so far been reunited with their children.
Under a separate court-imposed deadline earlier in July, most migrant children under five years old have been returned to their parents.
Hundreds of children however remain separated.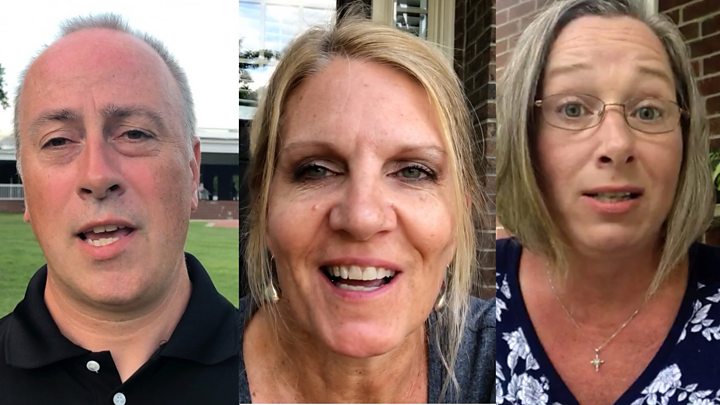 On Tuesday the ACLU filed a further motion to delay deportations of any parent for a week after being reunited with their children.
Parents with a final removal order have 48 hours to decide if they want to leave the US as a family or let their children stay and seek asylum. The ACLU want parents to have more time to consider legal options.
But US government lawyers urged the court to allow faster deportation, saying any delays keep migrants in detention longer and citing the cost of housing families.
Judge Sabraw delayed a decision on the ACLU motion until Friday.