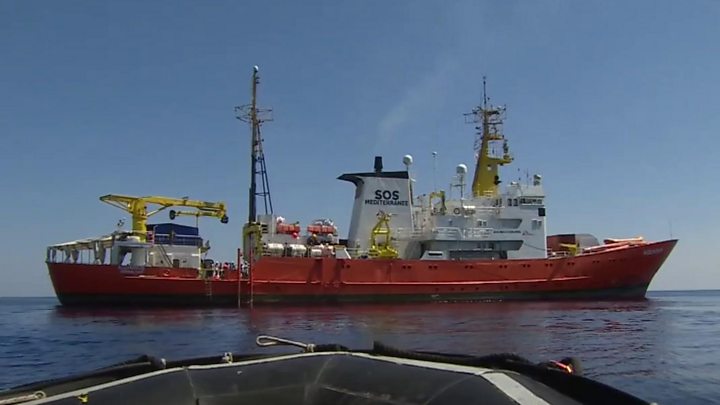 Migrants saved by boats run by non-governmental organisations will not be allowed into Italy, rightwing Interior Minister Matteo Salvini says.
Mr Salvini has often accused the NGOs of encouraging the trafficking of migrants. He told Corriere della Sera these NGOs were no longer "legitimate".
He also hailed the agreement reached by European Union leaders in Brussels that Italy hopes will lessen its burden.
Thousands of migrants, mainly from African countries, have reached Italy.
The number is 95% lower than at the peak of the crisis in 2015, the EU says, but started to rise again recently.
What did leaders agree on Thursday?
Several Central European states have so far rejected an EU scheme to relocate 160,000 refugees from overcrowded camps in Greece and Italy.
Mr Salvini posted an image on his Facebook, showing one of the rescue boats, with the hashtag #closetheports.
His message read: "Halt the mafia of human trafficking: the fewer that depart, the fewer will perish."
Italy has complained about the lack of solidarity and its new government sparked a crisis earlier this month when it did not allow a boat full of migrants, the Aquarius, to disembark. Spain agreed to take them after days at sea.
The Brussels summit agreement foresees the creation of secure centres to receive migrants in EU countries on a voluntary basis – but it does not specify where.
President Emmanuel Macron of France, for instance, said hours after the deal that they would be in countries where migrants arrived first – such as Italy and Greece, but not France.
Italy insists these may be set up anywhere in the EU.
What did Merkel negotiate?
The migration procedure, known as the Dublin Regulation, means migrants should register in the first EU country they arrive. Front-line countries want this changed.
The future of the coalition led by German Chancellor Angela Merkel remains uncertain over the issue.
Mrs Merkel's key ally, Interior Minister Horst Seehofer, has threatened to start turning away migrants who have already registered elsewhere.
So the German chancellor has struck bilateral agreements with 14 countries to return migrants registered there if their claims to asylum in Germany have been rejected.
They include Spain and Greece, but not Italy or Austria – both run by populist governments.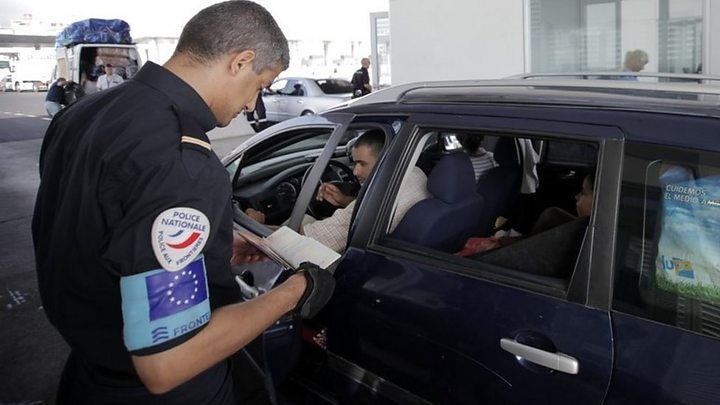 What do aid agencies say?
NGOs have fiercely condemned the Brussels deal, saying it betrays vulnerable people and those trying to stop them dying in the Mediterranean.
The deal also aimed to "demonise non-governmental search and rescue operations", MSF's emergencies chief Karline Kleijer said.
On Friday, around 100 people were said to have drowned off the Libyan coast, with 16 rescued.