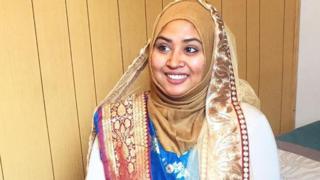 A small Muslim community in upstate New York has been thrust into a debate on the place of women after one of their members made a call for change on social media.
For the Hudson Islamic Center, 29 April was a momentous day.
After more than 20 years praying in another building's basement, they were ready to begin work on a space of their own.
While they had acquired land in 2007, the community had spent years collecting funds for construction. Now with contributions from the working-class families that made up their community and a commitment from a New York City Muslim builder to take payment in phases, the time had come to build a mosque.
On the bright Sunday morning, the community gathered for the groundbreaking ceremony. Local dignitaries were invited, speeches were made and the $1.5m project – a three-floor structure with two minarets and a dome – was unveiled.
Missing from the picture, however, were the women from the community, many of whom had been actively involved in fundraising. 
A local Muslim woman, Jabin Ahmed Ruhii, took to Facebook to express her frustration.
"Although the invitation letter said, 'dear brothers and sisters' – the men were explicitly told that women are not a part of this gathering," she wrote.
Ruhii, 24, called the exclusion "discrimination against women and young girls".
"Islam is for everyone, not just those with a particular reproductive organ," Ruhii wrote. "The women in this community have always served the Islamic Center with whatever resources they have, without ever having been welcomed by our fellow Muslim brothers.
She said women would "continue to support" the centre "regardless of whether they are welcomed or not".
"But I for one will not remain silent."
The reaction was swift. 
Ruhii says she was accused of denigrating the community and even hurting the chances of the mosque being built. Male members in her family were taunted, her mother was "cold-shouldered" by her co-workers, she says.
But she also says there was strong support from women who lauded her for raising her voice.
The president of the Islamic Center, Abdul Hannan, says the lack of women at the ground breaking was a "miscommunication".
"No discrimination is allowed in our mosque or religious ceremonies."
Hannan says there wasn't enough space for women and because of security concerns not all community members were invited.
However, a few city officials who were invited and spoke at the event were women.
"If it was good enough for non-Muslim women, I'm sure it would have been fine for Muslim women," says Ruhii.
Most of the committee members are first-generation Bangladeshis who migrated to the US, she says, and they run the centre as they would back home.
"They don't see the importance of involving women and youth in the committee,"
The Hudson Islamic Center's constitution bars women from running for committee elections. As a result, there's no representation of women on the management board.
A week after the Facebook post, she and a few others were invited by the centre's management committee to discuss the issue.
"We told them the women in your community do not feel accepted," Ruhii says. "You haven't opened the doors for us."
But Hannan believes things are fine following that meeting.
"She realised that she needed to talk to us instead of posting her thoughts on Facebook," he says.
"I can't say what she did was right or wrong, but we explained to her and she understood."
The committee has promised an event in the near future where everyone will be invited. The centre will also "try to do our best to amend the constitution to allow women to contest committee elections" Hannan says.
Ruhii describes the meeting as "tense but respectful" and says Hannan made an effort to diffuse the situation. But she still thinks she did the right thing by posting on Facebook – her post shook up the community and the mosque. If it wasn't for that, she says, there wouldn't have been any conversation.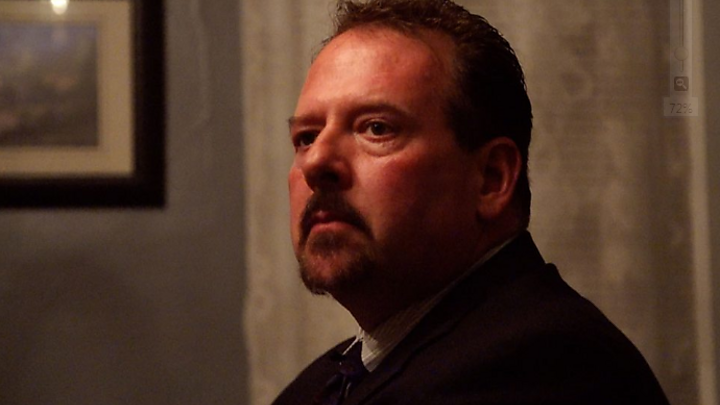 These issues are not unique to the Hudson Muslim community. 
While many mosques in America now allow women to pray with men in the same room in segregated areas, there's a large number where that's not the case.
Many studies have also reported a generational divide within the community, as young Muslims feel that the Islam of their parents doesn't directly address the issues they face in America.
"She helped open a dialogue within the community," says Atia Begh, who grew up in the area and participated in the meeting over the phone.
While the committee said the space was open to them, she says young people and women don't feel that way.
"It's like inviting someone to your home but not making them feel welcome," she says.
"Some of them were also concerned that in this age of growing Islamophobia, highlighting this incident will hamper the fund-raising for the mosque, but we don't feel that way," she says.
Instead, Begh says, the younger generation can be an asset in terms of fundraising and building bridges with the wider community.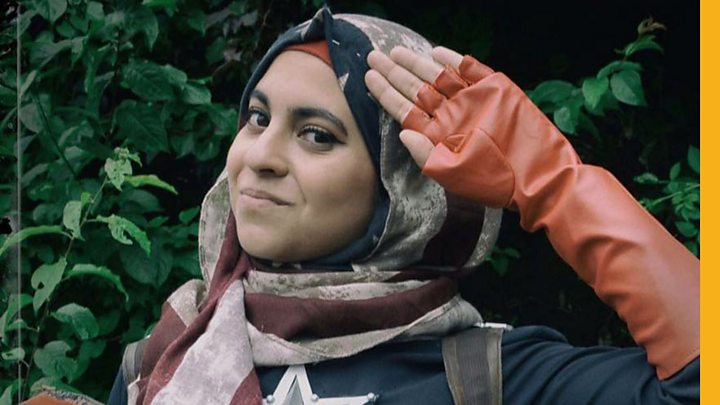 Imam Suhaib Webb, recently listed as one of the 25 most influential Muslims in America by CNN, says what Ruhii did was "commendable".
Webb says community members should remember women in the Prophet's community went to the mosque and they were consulted and engaged.
"There's actually a chapter in the Quran that's named "She Who Argued" – and it's not stated in a derogatory manner," he says.
But he cautions against thinking about this debate solely as a generational issue.
"What's needed is a robust conversation within communities – the mosques are most successful when they listen better," he says.
For Hudson's Muslim community, that process may have just begun.