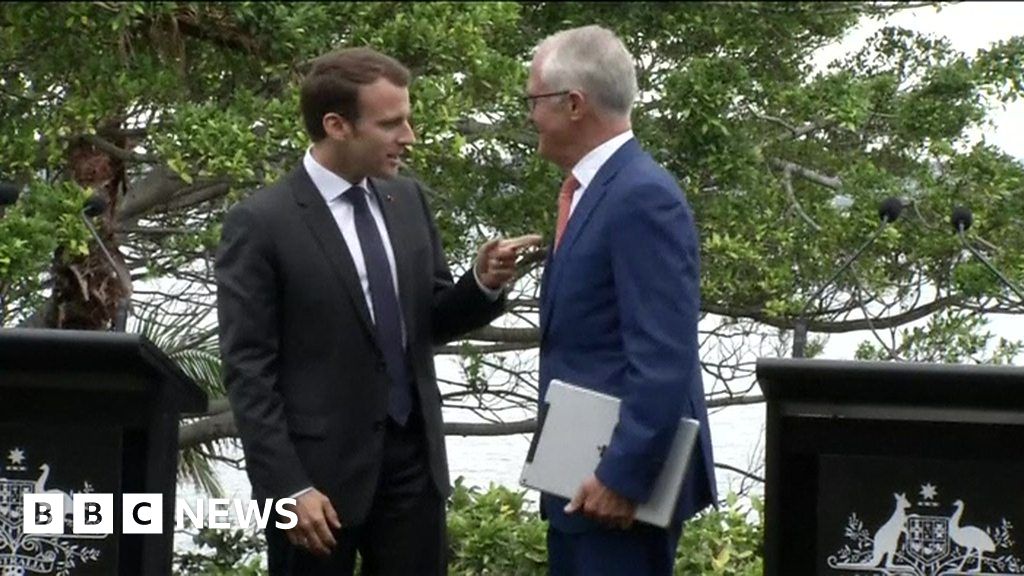 French President Emmanuel Macron is in Australia, and wanted to thank his host, the Australian prime minister.
Turning to Malcolm Turnbull, Mr Macron's usually excellent English failed him for a moment, as he extended his gratitude to "you and your delicious wife".
In French, the word can be used about tasty food, but also to mean "lovely" or "delightful".