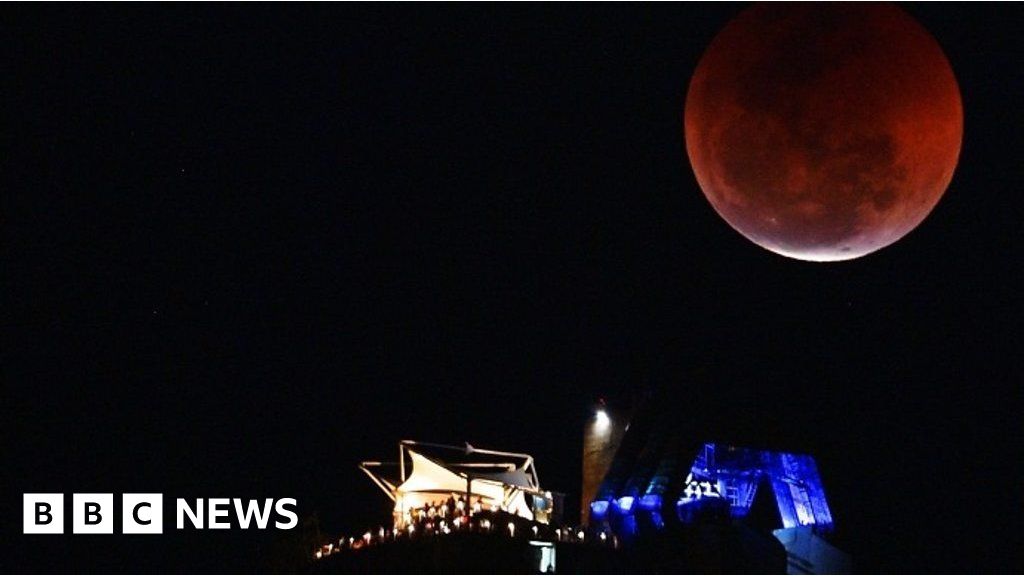 Skywatchers around the world have witnessed the longest "blood moon" eclipse of the 21st Century.
As it rose, during this total eclipse, Earth's natural satellite turned a striking shade of red or ruddy brown.
At least part of the eclipse was visible from Europe, the Middle East, Africa, Australia, most of Asia and South America.