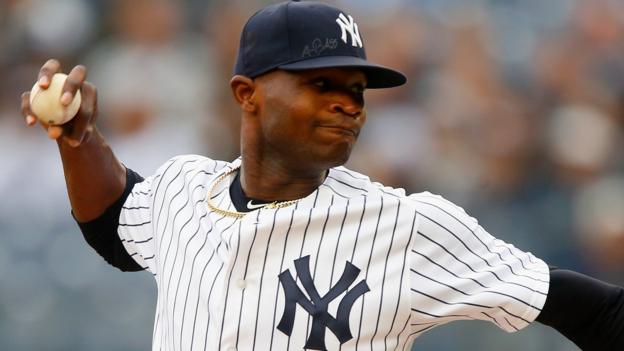 The New York Yankees and Boston Red Sox will play each other in two Major League Baseball regular season games at the London Stadium in 2019.
The matches, which will be held on 29 and 30 June, will be the first MLB games to be staged in Europe.
MLB says it intends to play again in 2020 and establish "a long-term footprint in the city".
Talks were held in 2016 to stage regular-season matches in London but the plans were later abandoned.
MLB matches have already been staged outside the USA in Mexico, Japan, Puerto Rico and, most recently, at Australia's Sydney Cricket Ground in March 2014.
The London Stadium was considered as a venue for the 2019 Cricket World Cup, but was not one of the 11 grounds named in April.
The NFL has a 10-year deal with Tottenham to stage two games a season and also play matches at Wembley.