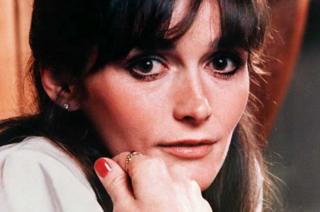 Actress Margot Kidder, best known for her role as Lois Lane in Superman, has died aged 69.
A funeral home in Livingston, Montana, where the actress lived, said Kidder died at her home on Sunday.
She rose to fame starring alongside Christopher Reeve in the Superman films of the 1970s and 1980s.
The Canadian-born actress acquired American citizenship in 2005, and became a political and women's rights activist alongside her acting.
The cause of her death is not yet known.
Kidder starred alongside Reeve in the 1978 film Superman and its sequels, as well as horror classics Black Christmas and The Amityville Horror.
The actress was also an outspoken critic of the Gulf War, of fracking by energy companies, and was at times a vocal supporter of Democratic party candidates.
After settling in the US state of Montana, she became a supporter of Montana Women For, a non-profit organisation which describes its goals as the "participation and empowerment of women in our democracy through education and advocacy on critical issues".
Kidder also suffered from mental health problems, which resulted in her high-profile disappearance for several days in 1996.
In an interview with People magazine later that year, she referred to her disappearance as "the most public freak-out in history".
While working on her memoirs, a computer virus destroyed all of her work, she told the magazine – something she concluded was deliberate, and involved her former husband and the CIA.
She was eventually found safe, and would talk openly about her experience of manic episodes and of depression in the years ahead, raising awareness about bipolar disorder while advocating the use of alternative medicine as a treatment.