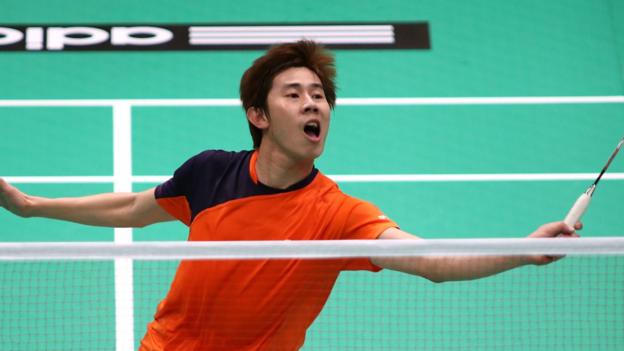 Two Malaysian badminton players have been handed career-ending bans for match-fixing.
Tan Chun Seang, 31, and former junior world champion Zulfadli Zulkiffli, 25, were banned for 15 and 20 years.
An independent panel found both players "engaged in corruption offences over a significant period and a significant number of tournaments" from 2013.
The bans also cover administrative, coaching, officiating and developmental roles within the sport.
Their actions were found to breach the Badminton World Federation's (BWF) code of conduct relating to "betting, wagering and irregular match results".
Tan and Zulkiffli have also been fined $15,000 (£11,002) and $25,000 (£18,337) respectively by a BWF Ethics Hearing Panel.
The BWF ruled Zulkiffli – who reached a career-high ranking of 30 in January 2017 – had manipulated the results of four matches, committing 31 violations in total of the sport's code of conducts between 2013 and 2016.
Tan – who in 2011 was banned from playing in Asian countries for two years due to his decision to quit the Malaysian national team – committed 26 violations over a shorter period of time.
The investigation was launched after a whistleblower alleged Zulkiffli had approached him at a tournament in Brazil in 2016.
Zulkiffli, who was born in Los Angeles, was crowned world junior men's singles champion in 2011, defeating the current world champion Viktor Axelsen of Denmark in the final.
Their suspensions have been backdated from 12 January, 2018 – the date they were both provisionally suspended by the BWF.
The bans are the latest scandal to hit Malaysian badminton, after two Danish players alleged a Malaysian man had approached them to throw matches.
In 2015, former world number one Lee Chong Wei was banned from the sport for eight months for doping.