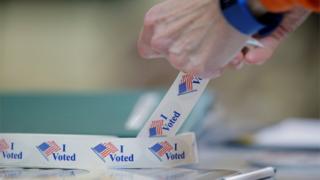 Some Pennsylvania voters have received letters publicising whether they had voted in previous elections before they head to the polls on Tuesday.
The letters appeared to be intended to "embarrass" people into voting by revealing their voting record compared to that of friends and neighbours.
The flyers were sent by a group called the Pennsylvania State Voter Program, which is not government-affiliated.
Pennsylvania is one of four US states holding primary elections on Tuesday.
Nebraska, Idaho and Oregon residents are also casting their ballots in primary elections.
The letter, published by local news site Lancaster Online, does not show who an individual voted for in each election, but reveals whether or not they voted in the last three elections.
The information used in the letters comes from a public registry that costs $20 (£15) to access. This data is typically used by political parties for voter outreach.
"What if your friends, your neighbours, and your community knew whether you vote?" the letter asks.
At the bottom of the letter, a table shows the names, addresses and voting history from the November 2014, March 2016 and November 2016 elections for the addressee's friends and neighbours.
The note also stated that after the 15 May election, the group will mail an updated chart so that "you and your friends, your neighbours, and other people you know will all know who voted and who did not vote".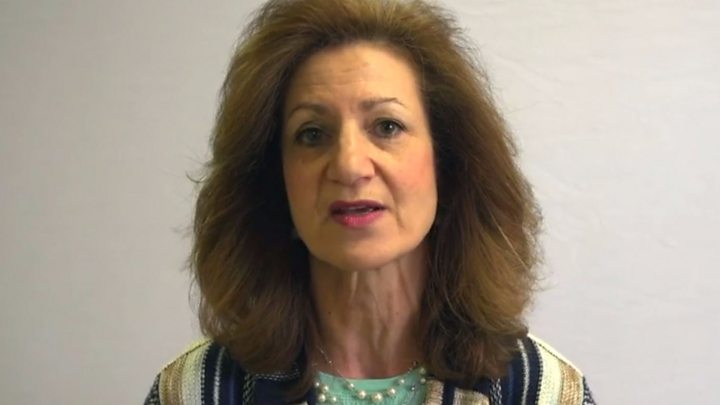 The voter-shaming letters have prompted dozens of calls to the elections office over the past few days, the news site reported.
Election officials say the group is not a registered political action committee and it is unclear who is behind the campaign.
The Pennsylvania Department of State is looking into the letters, which were sent out in seven counties across the state, according to the Associated Press.
Some residents expressed their discomfort with the campaign.
G Terry Madonna, director of the Centre for Politics and Public Affairs at Franklin & Marshall College, told Lancaster Online the flyers were inappropriate .
"It's very unusual to try and embarrass people into voting," Mr Madonna said.
"There's a difference in mailings encouraging people to vote and efforts to embarrass people into voting by sharing that information with their neighbours."
The state is critical to the Democrats' strategy to secure 24 seats they need to win back control of the US House of Representatives.
The elections will be closely watched after the state's Supreme Court threw out a Republican-favoured congressional map and imposed one expected to help Democrats in November's mid-term elections.
Voters will also cast ballots for the Republican gubernatorial candidate.