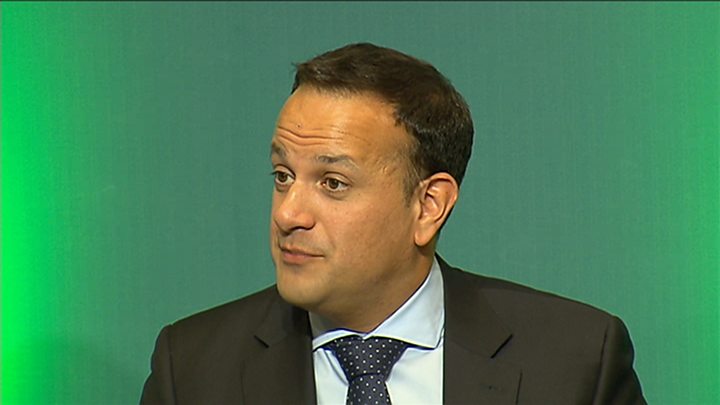 Every adoption agency in Ireland has been involved in illegal child registrations, according to the head of children's charity Barnardos.
The discovery of the illegal registrations were described by Irish prime minister Leo Varadkar as "another dark chapter in our history".
Fergus Findlay, from Barnardos, said it was "a scandal".
He added, however, that "it's not a new one and shouldn't come as a surprise to anyone".
Social workers are contacting 126 people whose adoptive parents were registered as their birth parents.
The individuals were born between 1949 and 1969.
Ireland's child and family agency Tusla said that of the 126 people uncovered so far, 79 may be "entirely unaware of the circumstances of their birth".
Tusla found evidence of the 126 illegal registrations after it gained the records of former adoption agency St Patrick's Guild, which ended its operation in 2004.
Speaking in the Dáil (Irish parliament), Mr Varadkar said there are potentially "hundreds of thousands" further illegal adoption registration records.
When asked if the revelations were the "tip of the iceberg", he replied that an initial scoping exercise looking at the records of other adoption agencies will take place and that, if there is an evidence, a full analysis will be carried out.
"It's potentially a mammoth task," he said.
Mr Findlay, the chief executive of Barnardos, told Irish national broadcaster RTÉ that an investigation needs to be carried out into at least 150,000 adoptions.
He said he would be "amazed" if at least 10% of those cases were not found to be illegal.
"It is a crime against the children because it robbed them of their identity, their heritage, their health histories," he said.
He added: "A lot of women were told after their babies were taken from them that their babies had died and not to enquire about them again.
"Some women have gone through years and years of trauma."