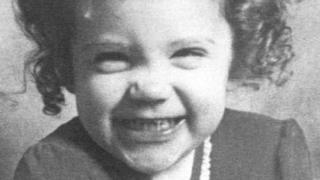 Police investigating the disappearance of a Teesside toddler in Germany 36 years ago are to excavate a site close to where she was last seen.
Katrice Lee, from Hartlepool, went missing from a Naafi supermarket near Paderborn, Germany in 1981.
Parents Richard Lee, from Hartlepool, and Sharon Lee, from Gosport, have always claimed she was kidnapped.
Royal Military Police (RMP) is now to carry out a five-week excavation of the banks of the River Alme in Paderborn.
Mr Lee, a former sergeant major who was stationed at the base, welcomed the search, but said it should have been undertaken years ago.
He said: "This should have been done in the early days of the investigation into Katrice's disappearance.
"I'm a little bit upset that it has taken this length of time."
He added: "However, I understand that they have to do their job, but for the next five weeks this is going to be very stressful."
Katrice went missing on 28 November – her second birthday – while out shopping with her mother.
Mr Lee said he was due to fly out to Germany later this week to meet the 100-strong team carrying out the search.
Defence Secretary Gavin Williamson, who described the case as "heart-wrenching", said: "The disappearance of a child is every parent's worst nightmare and I have been struck by the courage and dignity of the Lee family who have never given up on their search for Katrice.
"As this major dig gets under way, the efforts and expertise of the Royal Military Police are behind the family."
You may also be interested in:
Senior investigating officer Richard O'Leary, of the RMP, added: "A team of military personnel and civilian forensic experts will be carrying out a detailed excavation of the site.
"The aim of the search is to find evidence that could finally shed light on what happened to Katrice."
In 2012, RMP chiefs admitted mistakes were made during the initial investigation.
Mr Lee said border guards were not informed when Katrice disappeared, statements from shop workers were not taken until six weeks later and information about an eye condition Katrice had was not made known.
The River Alme site was identified after the release of an age-progressed e-fit of a man seen at the Naafi holding a child similar to Katrice.
He was seen parked in a green car on a bridge over the river the day after she went missing.