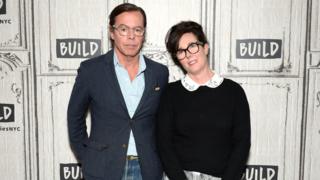 Designer Kate Spade, who was found dead at her New York home in an apparent suicide, suffered from depression and anxiety, her husband says.
Andy Spade said "she sounded happy" when he and their daughter spoke to the 55-year-old handbag and fashion designer the night before her death.
"There was no indication and no warning that she would do this. It was a complete shock," he said.
Tributes from the fashion industry have poured in since her death on Tuesday.
"My daughter and I are devastated by her loss, and can't even begin to fathom life without her. We are deeply heartbroken and miss her already," Mr Spade said in a statement published by the New York Times.
The couple, who were also business partners, have a teenage daughter, Frances Beatrix.
Mr Spade said he and his wife had been living separately, "but within a few blocks of each other", for the last 10 months. Their daughter had been living with both parents and the couple saw each other or spoke every day.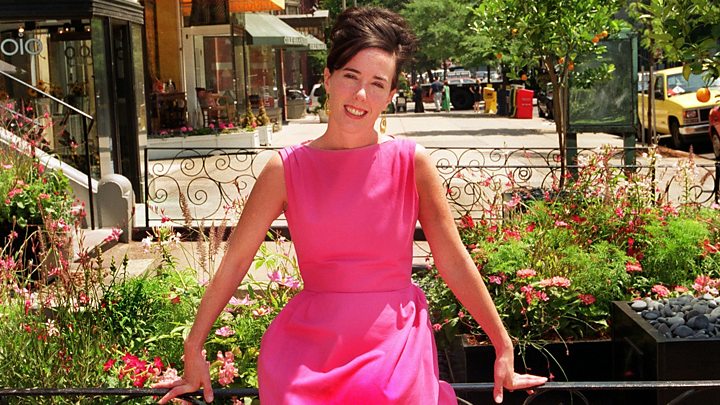 "We were not legally separated, and never even discussed divorce," he continued. "We were best friends trying to work through our problems in the best way we knew how."
Mr Spade said the designer was seeing a doctor on a regular basis and taking medication for depression and anxiety. He dispelled rumours that she had any problems with alcohol or in her business life.
The New York Police Department confirmed Spade's death under her birth name, Katherine Noel Brosnahan, on Tuesday.
What were the circumstances of her death?
Police said the designer's housekeeper found her unresponsive on Tuesday at her Park Avenue apartment in Manhattan.
New York Police Department chief of detectives, Dermot Shea, said a note had been found at the scene, but Mr Spade said he has "yet to see any note left behind".
How did Spade become a household name?
Spade, a former editor of fashion magazine Mademoiselle, created a fashion sensation in the 1990s with her line of handbags, and built an accessories empire that grew to hundreds of shops internationally.
She founded the Kate Spade Handbags brand in 1993 with her partner Andy, whom she had met while studying journalism at Arizona State University, and another friend, Elyce Arons.
The brand opened its first store in New York in 1996, with a stated aim of designing the perfect handbag. Its logo was the spades playing card symbol, and its bright and colourful patterned designs became a hallmark of its products.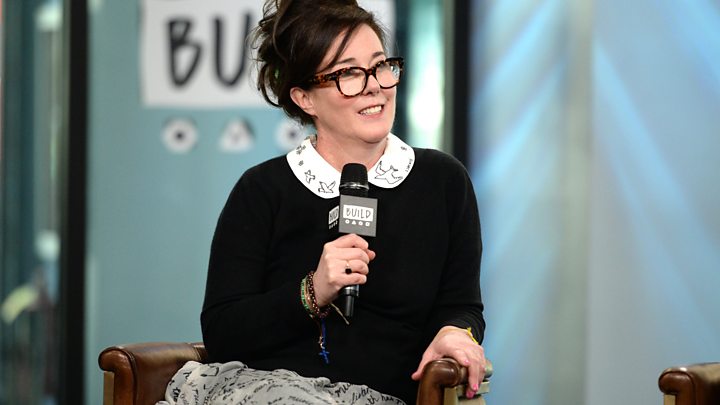 More on Kate Spade
Spade sold her namesake brand in 2007 and it was bought last year by New York rival designer Coach in a deal worth $2.4bn (£1.8bn). She and her husband then set up another design venture, Frances Valentine, named after their daughter.
Spade legally changed her name to Kate Valentine (Valentine was her grandfather's middle name) in 2016 to "separate the two worlds", she said.
Where to get help
From Canada or US: If you're in an emergency, please call 911
You can contact the US National Suicide Prevention Lifeline on 1-800-273-8255
Young people in need of help can call Kids Help Phone on 1-800-668-6868
If you're in the US, you can contact the Crisis Test Line by texting HOME to 741741
If you are in the UK, you can call the Samaritans on 116123
For support and more information on emotional distress, click here.