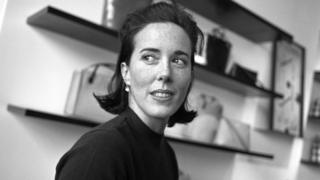 The news that fashion designer Kate Spade apparently took her own life earlier this week is highlighting to many the universality of mental illness and the sad reality that it can affect anyone in any walk of life.
Social media quickly filled with tributes to the 55-year-old as news broke of her death on Tuesday. Many of the headlines focused on public shock, because the successful designer, on the surface, appeared to "have it all".
"It's often been said that mental illness and suicide doesn't [sic] discriminate," says Dr John Draper – director of the US National Suicide Prevention Lifeline service. "It's not really about a person's circumstances,"
"In some ways a highly successful person can even feel trapped because everything seems perfect – they think nobody will understand or believe that they have a problem."
In recent years there have been efforts made throughout society to try and break these taboos about emotional struggles and mental health.
A number of well-known celebrities, from actor Dwayne Johnson to singer Demi Lovato, have opened up about their personal struggles with conditions such as depression and anxiety.
'You can't compute the positive'
Canadian comedian Jessica Holmes knows too well the problems of going through depression in the public eye.
"I'm a person who had it all going on in my career," she tells the BBC. "I had opened for Ellen DeGeneres, Oprah Winfrey and Jerry Seinfeld; I was on a popular Canadian comedy show.
"And despite having all of that, and two healthy kids and a supportive husband – I still sank into a depression that lasted about two years."
"My psychologist explained to me that a depressed mind is like a sieve: only negative thoughts make it through. You can't compute the positive things that are happening in your life – even if, like me, you have so much to be grateful for."
Kate Spade's sister has suggested in media interviews that her sister had struggled with depression for some time but had expressed worry that seeking treatment could harm the "happy-go-lucky" image of her fashion band.
Jessica says she "absolutely understands" how people under public pressure can feel like they have to keep up a "vibrant healthy preppy" image.
"I just hope we see cases like Kate Spade's with empathy and understanding," she says.
"There are people out there who think there's no other option for them – but I feel like it's our duty to remind people there is."
Celebrity 'contagion'
International research has long-recognised the risk of a "contagion" effect after high-profile suicides.
Many in the media now follow guidelines about responsible reporting of suicide – which includes being mindful of phrasing and not discussing the suicide method.
But Dr Draper believes celebrities can also contribute to a "positive contagion" and are pivotal in normalising dialogue around mental health.
"There's research that has shown that when people share their stories of hope and recovery, that it was associated with a reduction in the rate," he told the BBC.
The phenomenon has also been recognised in physical public health issues – HIV awareness and testing reportedly went up after actor Charlie Sheen spoke publicly about his diagnosis.
The number of the US suicide prevention helpline Dr Draper directs was given a huge platform last year when US rapper Logic named a song after it.
1-800-273-8255 deals with severe depression and suicidal thoughts – with the chorus evolving from lyrics of "I don't want to be alive" to a transformative message of recovery.
"In the US, for every one person that dies by suicide, there's another 280 who think seriously about don't," Dr Draper says. "The other 280 don't make the headlines."
Jessica agrees that public discussion, especially by high-profile figures, is integral to breaking taboos. She now speaks openly about her experience – even writing and performing humorous motivational comedy about depression.
"Recovering for me was sort of like pulling the cord on a motorboat," she says.
"It doesn't work and won't start and then for no apparent reason – maybe it's the 30th time, suddenly it does and the boat goes."
Chris Smith, a clinical professor of communication, says he has seen a change in the media treatment of mental health in the last decade or so – despite our appetite for celebrity revelation being as high as ever.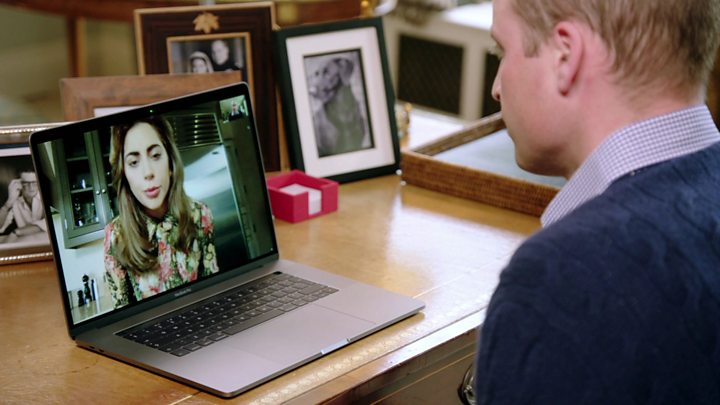 He believes the internet has been transformative in allowing celebrities to get ahead and control their own narratives – not leave it to tabloids.
"Typically celebrities have had someone to speak on their behalf or broker information," he says. "If wielded well, social media can be productive, positive and powerful."
Does fashion have a problem?
Research has long looked into links between creative professions and high reported incidences of mental illness.
In the fashion world, British designer Alexander McQueen and L'Wren Scott have taken their lives in recent years.
Other high-profile industry names have also openly struggled with substance abuse.
Professor Carolyn Mair, from Psychology for Fashion, believes the clothing industry is particularly difficult to work in.
"There's increasing pressure on designers to create more and more, and be out-and-about themselves," she told the BBC.
"It's a very tough industry. Every collection is expected to be better than the rest and even more perfect."
She believes more needs to be done for models, designers and others working in fashion – starting in education.
Where to get help
From Canada or US: If you're in an emergency, please call 911
You can contact the US National Suicide Prevention Lifeline on 1-800-273-8255 or the Crisis Test Line by texting HOME to 741741
Young people in need of help can call Kids Help Phone on 1-800-668-6868
If you are in the UK, you can call the Samaritans on 116123
For support and more information on emotional distress, click here.