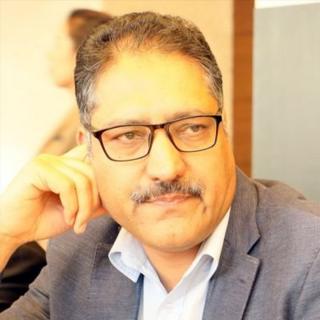 A leading newspaper journalist and editor in Indian-administered Kashmir, Shujaat Bukhari, has been shot dead in Srinigar.
Bukhari, a frequent contributor to the BBC News website, was attacked near the office of the Rising Kashmir newspaper, which he edited.
He was taken to hospital but was later declared dead.
One of his guards was also killed in the attack and another is critically injured, police told the BBC.
Bukhari described the threat to Kashmiri journalists in a 2016 article for BBC News.
"Threats to life, intimidation, assault, arrest and censorship have been part of the life of a typical local journalist," he wrote.
The Himalayan region of Kashmir has been a flashpoint between India and Pakistan for decades. It is one of the most militarised zones in the world.