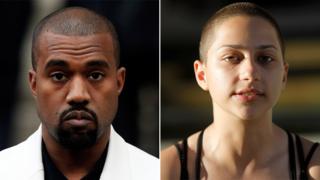 Kanye West posted a photo of Florida shooting survivor Emma Gonzalez on Twitter and called her his "hero".
The teen activist responded with her own hero – a man who is credited with saving lives in a shooting in a Waffle House in Nashville on 22 April.
James Shaw Jr seized the gun from the shooter, who killed four people.
Emma has become a key figure in the Never Again movement, which was started after 17 people died in a school shooting in Florida in February.
Kanye has been on a Twitter rant for more than a week, which has included support of Donald Trump, random observations and some inspirational quotes.
He released two new tracks on Saturday.
Ye vs. The People has Kanye arguing with fellow rapper T.I. over his support for Donald Trump.
Lift Yourself includes the lyrics: "Poopy-di scoop, Scoop-diddy-whoop, Whoop-di-scoop-di-poop."
According to Kanye's record label Def Jam, the rapper even shaved his head in solidarity with Emma.
Emma came to prominence in February when she gave a powerful speech "calling BS" on gun culture in the US.
The 18-year-old goes to Marjory Stoneman Douglas high school in Parkland, Florida, which was the scene of a shooting on Valentine's Day.
The weekend after the shooting, her speech helped to start the Never Again movement – which is lobbying for more gun control.
They organised a rally, which they called March For Our Lives, in Washington DC in March.
They've also staged a number of school walkouts, which students around the country has replicated, in defiance of gun violence.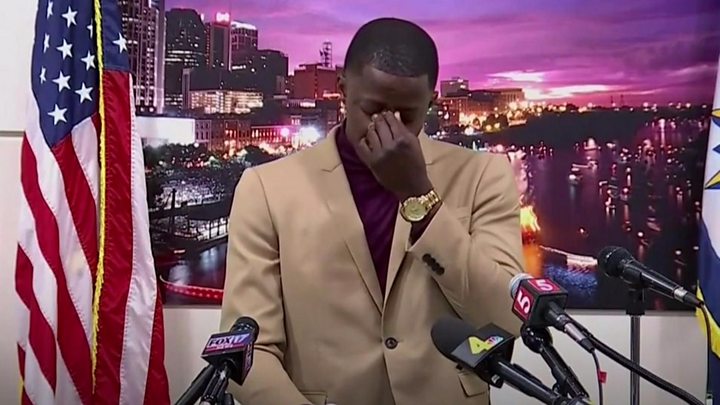 Last Sunday, a naked gunman burst into a Waffle House restaurant in Nashville, Tennessee, and killed four people.
Two others, including James Shaw Jr, were wounded by the AR-15 rifle.
He managed to wrestle the gun from the killer, who then fled on foot and was later captured by police.
But James Shaw Jr said he was "not a hero", and that he grabbed the gun to save himself.
Follow Newsbeat on Instagram, Facebook and Twitter.
Listen to Newsbeat live at 12:45 and 17:45 every weekday on BBC Radio 1 and 1Xtra – if you miss us you can listen back here.