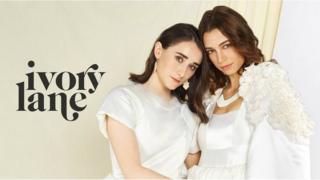 It was a luxury brand that sounded too controversial to be true – and it was.
"Vintage" retailer Ivory Lane attracted public ire when it went online in Singapore this week, touting modern designer jewellery and accessories made from ivory.
"Ivory is a secret desire for most girls," said its ad campaign.
But the World Wildlife Fund (WWF) has now revealed it was all a publicity campaign to promote awareness of the global trade in elephant ivory.
"The brand may be fictional but the issues highlighted are real. This was just the start," WWF-Singapore CEO Elaine Tan told the BBC.
"We are calling for clear and robust laws that will not allow the trade of ivory or any illegal wildlife products in Singapore."
Following the big reveal, many applauded the WWF's novel approach in tackling the issue of elephant ivory. But did the conservation body go too far in selling its cause?
Ivory, mainly from elephant tusks, has been traded for hundreds of years. But a growing outcry against the trade kicked off bans in Asia, its biggest market.
So it was no surprise that the launch of Ivory Lane sparked an immediate uproar in Singapore, where ivory from elephants killed before 1990 can legally be sold.
Highly-polished marketing videos, professionally-worded ads combined with expensive statement pieces (inspired by the "luxury of nature and heritage") built a thoroughly believable brand narrative and drew the fury of animal lovers and netizens alike on Facebook.
Many Singaporeans – and media outlets – were fooled, buying into the outrage and taking to Facebook to express their anger at the brand and its mistreatment of elephants.
"Ivory is a secret desire for most girls – said no one with a heart ever," wrote Christine Neo in response to "founder" Ivy Chung's words.
"Why would you even assume ivory is something many Singaporeans would want to buy?"
Hundreds of strongly-worded Facebook reviews also followed swiftly. But the fictional Ms Chung had her defence ready: "We understand the concerns and would like to assure that the ivory we use is completely legal in Singapore."
Highlighting a very telling loophole, she continued: "The import and export of elephant ivory has been banned internationally since 1990. Ivory Lane does not import any new ivory into Singapore and all our ivory products are made of vintage ivory, before 1990."
The outcry only intensified and rattled on for days, as more and more ads emerged.
On Tuesday, the WWF revealed it was "a fictitious brand that was created by WWF-Singapore to highlight the shortcomings of wildlife laws in Singapore".
It cited a recent investigation which found more than 40 shops in Singapore selling ivory products.
On Facebook user, Nicolette Dode Tan, applauded the approach. "It was a great marketing campaign and wouldn't have worked this well if it didn't tap into the reality of living in Singapore.
"The materialism, the lack of transparency in our supply chains, technical legalities as well as abhorrent practices like consuming sharks fin just because it's a traditional thing," she said.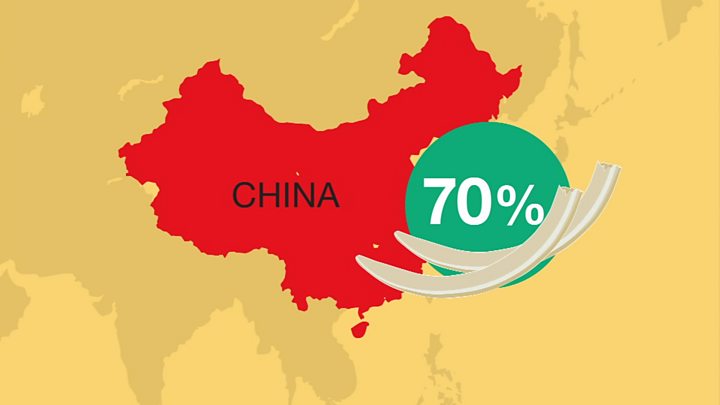 "Riling people up by creating a fake brand and drawing attention? That worked wonderfully," added Facebook user Kyaw Tay Zar. "The usual media campaigns don't bring much deserved attention as it should. People usually glaze over such issues."
But to Singaporeans like Alvin Ho and Joshua Kho, who bought into the campaign's narrative, it came across as being "irresponsible fake news".
"A silly way of drawing attention to an issue," wrote Mr Ho.
More about the global ivory trade:
Mr Kho said: "Regardless of intention, using deliberate misinformation is disrespectful and childish. You've lost my trust, WWF. This was 'Fake News' for me."
Addressing the unhappiness online, WWF's Ms Tan told the BBC: "The overwhelming and strong response towards Ivory Lane made it very clear that people in Singapore have a zero tolerance stance towards the illegal wildlife trade."
"We saw the need to take such an approach as Singapore is a significant player in the illegal wildlife trade, both as a transhipment hub and demand market," she said.
"People had to be aware and care about our role in illegal wildlife trade, in order to drive change."