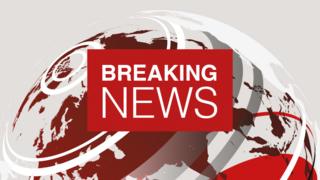 Italian PM-designate Giuseppe Conte has given up his bid to form a government amid reports the country's president vetoed his choice of economy minister.
The decision was announced after a meeting between the two men.
Mr Conte, a political novice, was chosen by two populist parties in an attempt to end 11 weeks of political deadlock.
Italy has been without a government since elections on 4 March, because no political group could form a majority.